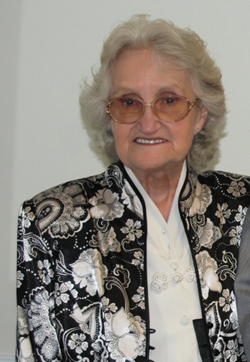 Doris Marie Pearson Simmons 83, of LaPlata, Maryland passed away peacefully at her home June 10, 2020 due to multiple health problems after a fall. She was born February 16,1937 in Prince William County to the late Carrie and Richard Pearson.

Doris is survived by her husband of 65 years James M. Simmons and their children James (Russell) Simmons (Teresa), Vicky Truesdell (Walt), David (Michael) Simmons, Dennis W. Simmons, Peggy A. Gross (Dereck), and Wanda L. Simmons Bowie; her siblings Robert (Butch) Pearson, Steve Pearson (armin) and Patricia (Pat) Hodge. Some very special people she loved as her own children Susan "Sue" Smythers and Danny Hainey. She is also survived by 23 grandchildren and 32 great-grandchildren.

Doris is proceeded in death by her siblings Pansy, Gladys, Evelyn, Martin "Marty"and Richard "Bucky".

Doris married the love of her life James Simmons on July 9, 1955. Together they had 6 children but raised many others as their own. She and James always had an open door policy where everyone was welcome in their home if they were hungry then fix a plate. She enjoyed sewing and crocheting. She made sure that the new baby had their own blanket made by her.

She enjoyed going to Thurmont, spending all day looking at crafts and eating at Mountain Gate Restaurant. She loved wine tastings and going away with her LWML women from the church who were more to her than just church members they were her friends. She was a life long member of the Luthern Church of Our Savior in Bryans Road, Maryland. She had a spirit for life, was a fire cracker and would give her opinion even if you didn't want it. She was loved by many and will be missed deeply.