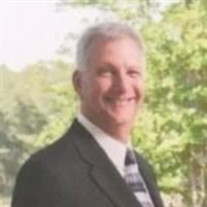 Louis Hari, 76 of Swan Point, Maryland passed away at University of Maryland Charles Regional Medical Center in La Plata, Maryland on Friday, June 5, 2020 due to complications from cancer.

A native of Perth Amboy, New Jersey, Lou was a 1966 graduate of the Newark College of Engineering where he received a B.S. degree in Electrical Engineering. Following graduation, he joined the U.S. Air Force and was sent to Undergraduate Pilot Training at Webb Air Force Base, Big Spring, Texas, graduating with class 68A in July 1967.

Lou served as an active duty officer for 11 years flying transport aircraft to various assignments at McGuire, Langley, and Charleston Air Force Bases. Lou was one of the first pilots to fly the newly acquired C-5 aircraft while assigned to Charleston. While stationed in Charleston, Lou was awarded a Masters in Business Administration from Southern Illinois University in 1973.

His overseas assignment to Taiwan during the Vietnam war found him flying numerous missions into Vietnam. Most of these were potentially dangerous; however, on several occasions Lou had the distinct pleasure of flying Bob Hope, Ann Margaret, and Raquel Welch to the air shows Bob Hope put on for the troops of servicemen stationed in Vietnam. Not bad duty for the then 24-year-old pilot!

Upon leaving active duty, Lou accepted a civilian position as an Engineer working for the Department of the Air Force at Wright-Patterson Air Force Base, Ohio. In 1975, he was awarded a Master of Science degree in Electrical Engineering from the Air Force Institute of Technology at Wright-Patterson.

After a few years living in the Dayton, Ohio area, Lou joined the Air Force Reserve serving at Rickenbacker Air Force Base near Columbus, Ohio while continuing his civilian position at Wright-Patterson. In 1992, he was selected to serve as the Vice Wing Commander at the 459th Airlift Wing Reserve Unit at Andrews Air Force Base, Maryland. Lou held that position until July 1996 when he retired from the Air Force Reserve as a Colonel with 30 years of service.

In 2000, Lou retired from Federal service and subsequently accepted employment with KBR Wyle in Lexington Park, Maryland where he was currently employed. As a contractor, Lou worked in various capacities with the Naval Air Systems Command at Patuxent River Naval Air Station. He served as the Senior Acquisition Program Manager for the PMA-231 E-2/C-2 Program Office. He managed the acquisition process for the purchase of U.S. Navy aircraft.

Lou is survived and cherished by his wife, Courtney Dempsey Hari with whom he traveled extensively enjoying cruises in the Baltic, Australia, Italy, Hawaii, Germany, and land tours in the British Isles and U.S. National Parks; his brother, Alan Hari of Rock Hill, South Carolina; his dear daughters, Catherine (Mike) MacDonald and Kimberly Osborne-Fry and her husband Chris Fry of Miamisburg, Ohio; and his loving grandchildren, Emily and Sarah MacDonald and Elizabeth and Ethan Osborne. Also left to cherish Lou's life and memory are his wife's sons, Michael Dempsey of La Plata, Maryland and Ryan (Stephanie) Dempsey and his children, Andrew and Meghan of Pasadena, Maryland. Lou also enjoyed a special bond with seven-year-old Aubree Waugh of La Plata. She drew pictures for him, invited him to tea parties, and was infatuated with him.

As busy as he was, Lou was also a collector and restorer of antique radios and served for many years as a docent at the National Capital Radio and Television Museum in Bowie, Maryland. Those wishing to do so may make donations in his name to the museum in Bowie or to the National Museum of the U.S. Air Force at Wright-Patterson AFB, Ohio.