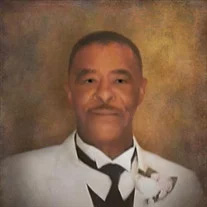 On Saturday, June 6, 2020, Lemuel Augustine Hill passed away at his home in Maryland.

Lemuel was born on August 8, 1931 to the late Julian and Delphine Hill in Tompkinsville, Maryland. Lemuel met the love of his life, Catherine Bernice, in 1952 at Butlers Tavern. After enjoying a 10 cent Coca-Cola, he walked her home that evening. They later married on February 6, 1955 and had nine children. Lemuel was a devoted husband and father who loved his family dearly.

Lemuel was educated in Charles County, Maryland. Lemuel worked at the Naval Surface Warfare Center for several years in Indian Head, Maryland. He retired in 1998 from the Department of Agriculture in Beltsville, Maryland. After retirement, he enjoyed being on the water, fishing, oystering, and crabbing. He enjoyed dancing and family gatherings. He always took much pride in his yard.

Lemuel was preceded in death by his parents, Julian and Delphine Hill and his brothers, Thomas Hill, Milton Hill, Augustine Hill, Vernon Hill, and Patrick Hill.

Lemuel leaves to cherish loving memories to his beloved wife, Catherine Bernice; his children, Lawrence Hill (Laverne), Maria Colbert, Sylvia Ghee, Audrey Posey-West (Glenn), Sheila 'daddy's girl' Jenkins, Gregory Hill (Lynette), Gwendolyn Byrd (Hudson), Patrick, and Tawanna Williams (Daniel); his siblings Bernadine Colbert, Inez Ford (Leroy), and Matthew Hill; his grandchildren, his great-grandchildren, and many other relatives.