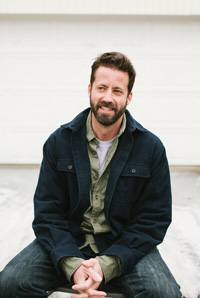 Scott Michael "Catfish" Collier, 46, passed away June 8, 2020 surrounded by his loving family.

He was born on April 23, 1974 in Leonardtown, MD to Thomas and Marilyn Collier.

Scott went to St. John's grade school and St. Mary's Ryken high school in 1992. He graduated from Virginia Tech University in 1996 with a Bachelor's degree in Math and went on to study theology at the Franciscan Catholic University in Steubenville. Through the university he went aboard to study, travelling throughout Europe. He then joined a French monastery and became "Brother Romuald." During that time, he lived in France and Illinois. Scott left the monastery life to live the rest of his life in his beloved Colorado. He loved the mountains and open air. Scott made many wonderful friends and has impacted many lives. He has been many things to many people. A loving Son, Brother, Uncle, Godfather, matchmaker and great mentor too many. He was a caring, loving, and strong spiritual man. To quote a dear friend of Scott's, "Scott, a self-described redneck from Saint Mary's County, a Catholic monk who once made sandals and rang the bells at Chartres, a mathematician and a philosopher, a very, very trusted friend, and yes, for a time, guardian angel."

Scott is survived by his parents, Thomas and Marilyn Collier, brother, Sean Collier (Jennifer), nephew/godson, Michael Collier, niece, Rebeca Collier; nephew, Anthony Collier; goddaughter, Nevaeh Infante; and godson, Gabriel Ichniowski.

Family will receive friends on Thursday, June 18, 2020 from 6:00 to 7:00 p.m., with prayers recited at 7:00 p.m., at Brinsfield Funeral Home, P.A., 22955 Hollywood Road, Leonardtown, MD 20650. A Mass of Christian Burial will be celebrated by Reverend Raymond Schmidt and con-celebrated by Reverend Michael O'Laughlin on Friday June 19, 2020 at 10:00 a.m. at St. John Francis Catholic Regis Church, 43927 St. John's Road, Hollywood, MD 20636. Interment will follow in the church cemetery.

Memorial contributions may be made to Cathedral Basilica of the Immaculate Conception Preservation Fund, 1535 Logan St., Denver, CO 80203; www.denvercathedral.org.

Condolences to the family may be made at www.brinsfieldfuneral.com.