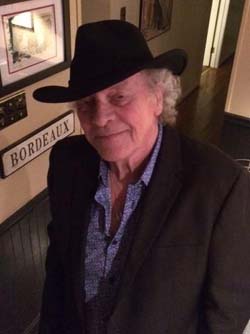 Colin William Fisher Mably, 77, of LaPlata, MD passed away on May 31, 2020 at the University of MD Charles Regional Medical Center.

Born in London on December 25, 1942 to the late Percy Mably and Ethel (Fisher) Mably, he is also preceded in death by his brother, Michael Mably. Colin is survived by his wife, Ann Benbow; sons, Samuel J. Mably and Thomas L. Mably; daughter, Hannah L. Mably; step-sons, Samuel K. Benbow and Daniel J. Benbow; step-daughter, Jessica S. Benbow; sister, Elizabeth (Mably) Morgan; and grandchildren, Jake, Sophie, Alex and Olivia Mably.

Colin helped numerous people and touched many lives in his career as a brilliant and inspiring teacher, educator, project evaluator, author, film maker, musician and illustrator. He was a co-founder of the International Society for Teacher Education and its Secretary General for many years. He began his career in education as a first-grade teacher in London and eventually became former Principal Lecturer at Northeast London University. He has co-authored textbooks and trade books in science with his wife and recently joined the Board of the Charles County Arts Alliance. Colin was a fantastic cook and incomparable host and raconteur. He will be dearly missed by all who knew and loved him.

Services will be private. Online condolences to the family may be shared at arehartechols.com.