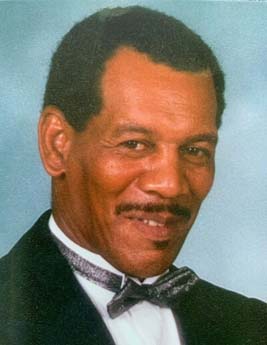 Jerome William Curtis Sr., was born on April 15, 1940 in Oakville, Maryland, he entered into eternal rest on Monday, May 25, 2020 (Memorial Day) at the University of Maryland Charles Regional Medical Center, LaPlata, Maryland.

The only son of the late Jerome and Rosie Adele (Young) Curtis. Jerome began his formal education in the public school system of Charles County and graduated from Pomonkey High School in 1958. He attended the Atlantic Business College, Washington, D.C. and Charles County Community College. He completed several Management courses and other required trainings.

Jerome has been a faithful member of the St. James Episcopal Church since infancy. He would always say, "It's not just about us individually, but there is a higher power, you must believe."

Jerome met the love of his life while in school and was joined in wedlock with Elsie L. Onley on October 26, 1958, a union of sixty one blessed and happy years. From this union they were blessed with seven children; Jerome (Romey) W. Curtis Jr. (Darlene), Monica R. Curtis-Gloster (Eugene), Christopher (Chris) A. Curtis, Marvetta G. Curtis-White, Rodney Lionel Curtis (Roderica), Darryl Ivan Curtis and Verlon A. Curtis

For over 35 years, Jerome was employed at the U.S. Naval Ordnance Station, Indian Head, MD and the Naval Sea Systems Command, Arlington, VA. During his years of employment, he worked as an Engineering Tech., Physical Science Tech., Quality Control Inspector and Business and Industrial Specialist. He received numerous awards throughout his career. He retired from the Federal Services in 1995.

Favorite music; Gospel, Classic R&B, Blues and Jazz. Activities and hobbies; he enjoyed the most were singing and playing the guitar, in the late 50's, early 60's he was a member of a local group called "The Rocketeers", along with bowling and playing Golf. He was a very avid golfer and pursuing a spot as a Senior Pro Golf member. Yes, he was that good!! In 1978, Jerome won County Golf Crown at the White Plains Region Golf Course, defeating the previous club champion from the Robin Dale Country Club. He received numerous victories and awards for tournaments he participated in over the many years he played. More than anything, he enjoyed spending time with his family, participating in family gatherings, eating good food, playing cards, fishing/crabbing, traveling and sporting events. An all-around handyman, he could fix any and everything. He was a noted figure in the community, working with the youth Boys & Girls baseball and football leagues, coaching and mentoring. His community involvement included supporting local schools, especially serving on the Boosters at Lackey High School and mentoring youth within the local and Woodland Village areas. He was always known to give positive advice when needed. Later becoming an International Association of Approved Basketball and Baseball Officiants member, and a baseball Umpire. He was very active in the Class of 1958's Alumni Reunion Committee.

Most of all Jerome was a great story teller, you can ask any one of his family or friends, even the people he met along the way!! He always had a great tale or joke to tell, LOL!!!

Jerome maintained close relationships with his childhood friends, classmates, and co-workers. He was a devoted husband, father, a man among men, a true brother and friend. And we can't forget a "Die Hard Redskins Fan."!!!

He was preceded in death by his parents, the late Jerome and Rosie Curtis; 4 sisters, Lillian Savoy, Lorraine Gutrick, Jean Sultzer and Margaret (Peggy) Patton.

Jerome leaves to mourn his wife of 61 Years, Elsie L. (Onley) Curtis, 5 sons, 2 daughters, 18 grandchildren, 21 great grandchildren along with 3 sisters-in-law and 1 brother-in-law. Along with a host of many nephews, nieces, other family members and great friends.

His viewing will be held from 9:00 a.m. until time of service 11:00 a.m., Wednesday, June 10, 2020, in the Chapel of Thornton Funeral Home, P.A., 3439 Livingston Road, Indian Head, Maryland 20640. Interment St. Charles Cemetery, Glymont, Maryland.