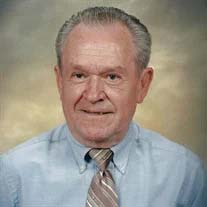 Charles Wayne Boyer, 90, passed away on May 15, 2020 at Charlotte Hall Veterans Home in Charlotte Hall, Maryland.

Born on September 29, 1929 in Independence, Virginia, he was the son of the late Floyd Mack Boyer Sr. and Nannie Ellen Boyer. Mr. Boyer served in the U. S. Army and later work on the railroad as an electrician. He was also a member of the Shriner's.

In addition to his parents, Mr. Boyer was preceded in death by his sons Charles Wayne Boyer Jr. and Philippe Micheal Boyer; siblings Anna L Coombs, Helen Goodwin, Floyd M. Boyer Jr., Robert Boyer, John Boyer, Nancy Ridgeway, Joseph P. Boyer, LRoe Boyer, and Franklin D. Boyer.

He is survived by his children Timothy A. Boyer, Kathy Wolfe and her husband Deane; grandchildren Cristy, Elizabeth and her husband Freddy, Jason, Philip, Tony, Amber; eleven great grandchildren; siblings Lucille Funk, TC Boyer, Delta Peterson.

In lieu of flowers, memorial contributions may be made to the Charlotte Hall Veterans Home, 29449 Charlotte Hall Road, Charlotte Hall, Maryland 20622.

Interment will be at Shiloh Cemetery and will officiated by Grandview Memorial Funeral Home in Sparta, NC. Please check with funeral home for interment service time at www.grandviewfuneralhome.com.