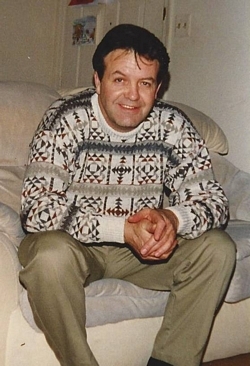 Robert Leslie "Bobby" Oliver, 73, of Chesapeake Beach, Md. passed away on May 9, 2020 at Solomons Nursing Center.

Born November 29, 1946 in Washington, DC, he was the son of the late Robert Asbury Oliver and Mary Elizabeth (Cusick) Oliver.

Bobby graduated from Suitland High School and served in the U.S. Army from November 19, 1968 until June 22, 1970, receiving the Army Commendation Medal. He was a machinist for Metro for thirty years, retiring in 2002. Bobby loved racing cars, fishing, traveling, making jokes and having fun.

Bobby is survived by his significant other, Patricia Mitchell; his children, Mark and Trisha Oliver of Port Tobacco, Md., Teresa Oliver and Melvin Rawlings of Chesapeake Beach, Md. and Troy and Crystal Oliver of Huntingtown, Md.; seven grandchildren; and siblings, Vera and Gene Wilkerson of Chesapeake Beach, Md., Robert Jr. and Patricia Oliver of New Bern, NC, Mary V. Oliver of Muldrow, OK, Margaret & Jo Bill Campbell of Sallisaw, OK, Clinton F. Oliver of Deale, Md., Richard H. and Michele Oliver of NC and Thomas W. Oliver of Madison, AL; and brother-in-law, Orville Short of Arkoma, OK. He was preceded in death by his former wife Linda Jean Oliver; and siblings, John F. Oliver, Sr., David Oliver, Michael Oliver, Sr. and Theresa Short.

Services will be private.

Condolences to the family may be made at www.rauschfuneralhomes.com.