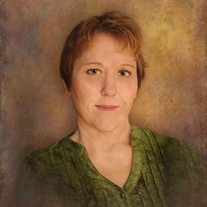 Carrie Anne Wyman, age 52 of Hughesville, Maryland, died May 10, 2020.

Carrie was the daughter of David Gosselin and Carol Racine Gosselin. In addition to her parents, she is also survived by her husband, Patrick Wyman; her son, John Wyman of Hughesville, Maryland; her daughters, Kristen Jones of Jacksonville, North Carolina, Ashlee Harding of Virginia Beach, Virginia, Brianna Guern of Hughesville, Maryland, Cierra Guern of Swansboro, North Carolina, and Danielle Quisenberry of Newburg, Maryland; and her sisters, Ann Vumback of Connecticut and Joline Pruitt of California. She is also survived by 12 grandchildren.

Memorial contributions are asked to Living Beyond Breast Cancer, 40 Monument Road, Bala Cynwyd, PA 19004.

Funeral services will be private.