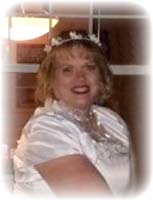 Wendy Kay Paul, 54 of Hollywood, MD passed away on May 12, 2020 at home with her husband and daughter by her side.

She was born on May 25, 1965 in Leonardtown, MD to the late Marvin McLellan Joy and Shirley (Martin) Joy.

Wendy was a lifelong resident of St. Mary's County. She graduated from Leonardtown High School in 1983. Most recently she was employed by General Dynamics as a Configuration Manager over the last six years where she made many professional and personal relationships and became well known for her caring nature and hard work. She was blessed to have a wonderful daughter, Alexis, with whom she adored spending time with. Wendy married Tymotheus Christiaan Pel on October 25, 2018 in Bowie, MD. She was an excellent cook and her specialties were sweet potato casserole, homemade yeast rolls, and black walnut cake. She and her family enjoyed traveling; one of their most memorable vacation spots being Myrtle Beach. She loved cheering on her favorite ice hockey teams the Washington Capitals and the Florida State Seminoles. She was known for her heart of gold; always helping out or giving to anyone in need.

She is survived by her daughter, Alexis Haley Paul of Hollywood, MD; her husband, Tymotheus Christiaan Pel of Hollywood; step-children, Sebastiaan Christopher Pel, Omid Christiaan Pel, Arastou Wilhelmus Pel, and Sem Daniel Pel, all of the Netherlands. She was preceded in death by her parents.

A Memorial Service will be held on Monday, May 18, 2020 at 10:00 a.m., at Brinsfield Funeral Home, 22955 Hollywood Road, Leonardtown, MD 20650.

Condolences to the family may be made at www.brinsfieldfuneral.com.