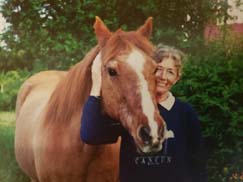 Valerie Jean Foster, 74 of Lexington Park, MD passed away on May 11, 2020 at MedStar St. Mary's Hospital, Leonardtown, MD.

She was born on May 27, 1945 in Birmingham, England to the late Fredrick Deeks and Doris (Sheasby) Deeks.

Valerie was born and raised in England, where she took a job in Germany as a secretary for AFN Wiesbaden. From there she then wanted to head South for some fun in the Sun. This destination was Rota, Spain, where she met a sailor who had the moves to sway her off her feet. Soon after that they were married back in England on December 24th, 1972. From the fun in the sun to the remote Island in the Bering Straight Adak Alaska. From there they moved to St. Mary's County where she and her husband resided for the last 43 years. She had many jobs here, one that stands out was being employed as a Property Manager for the National Mobile Home Park for 15 years. Valerie and her husband enjoyed travelling together, especially on cruises. Some of their favorite places to sail were beaches with waters were clear enough to see her toes. Although she loved the water, she had a fear of it as well. They loved to travel back to England to visit family and friends. There they would then take part in another type of boat ride. One that require a little more sweat equity. It was aboard her sister's narrow boat "KOAS". She adored spending time with her family, especially her son and two grandchildren. She had a special place in her heart for horses which she adored loving and caring for. If you were lucky enough to catch her and her favorite partner take over the dance floor. Then you know that was definitely one of her greatest joys. They would spin and stay in sync like they were one. Because they were!

She is survived by her husband, Scott; son, Jason Foster (Kathryn) of VA; sister, Rita Evans of England, and twins (Richard and Lousie). She was preceded in death by her parents.

A Visitation will be held on Monday, May 18, 2020 from 1:30 to 2:00 p.m. with a Memorial Service at 2:00 p.m., at Brinsfield Funeral Home, 22955 Hollywood Road, Leonardtown, MD 20650. Services will also be broadcast via livestream at www.brinsfieldfuneral.com.

Memorial contributions may be made to the SPCA in her name, 3300 Falls Road, Baltimore, MD 21211.

Condolences to the family may be made at www.brinsfieldfuneral.com.