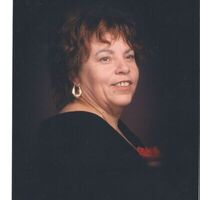 On September 13, 1945, Sylvia Ann Proctor, was born in Port Tobacco, MD. She was raised and loved by her parents, the late Henry and Catherine Riley.

Sylvia was educated in the Charles County Public School System of Charles County, MD. She graduated from Bel Alton high school in 1963.

A year later, she met the love of her life, the late Rev. Alfred Jeffrey Bannister Sr. They were later married on May 15, 1965, in a Chapel in Elkton, Maryland. With this union, six children were born, and they were together for 23 years before his passing on November 9, 1988.

Sylvia was a committed and faithful servant of the Lord, as a member at Zion Baptist Church in Hilltop, Maryland for over 50 + years. She was a Church Clerk and a member of the Deaconess Board, Usher Board, Sanctuary Choir, and even a Sunday school teacher. Sylvia also loved attending many church picnics and revivals in Washington, DC, and Twin Oaks, PA.

For 40 + years, Sylvia worked for Charles County Board of Education as a substitute and Instructional Assistant Teacher at Henry E. Lackey and McDonough High schools. She was well known and loved by all her students and coworkers, in which most would call her "Momma Bannister."

Sylvia was an amazing mother, grandmother, great-grandmother, sister, aunt, and friend. She was the biggest cheerleader for her children and grandchildren at every sporting event. She would be the loudest one from the crowd at football, soccer, basketball, and lacrosse games, as well as wrestling matches and cheerleading competitions. Her family truly loved her and gave her so many nicknames; some were "Peaches, Warden, Silver, Woman, Super Girl, Pickles, Queen Sugar, Gi-Gi, and Ms. Lady."

Sylvia was known as an outgoing, adventurous, and "Do-It-All" woman. She loved taking spontaneous road trips to New York City to go shopping. Her favorite hobby was going to yard sales. She was known as the "Yard Sale Queen," rain or shine; she would be on the road by 6:30 am and would not return until her truck was full. She would always have something to give to everyone. Sylvia also loved watching her favorite TV shows, Family Feud with Steve Harvey, Tyler Perry's "The Have's and the Have Not's," and various news channels. She enjoyed watching sports too. She watched every sport there was, especially football and basketball, so she could tease her kids about her beloved Baltimore Ravens winning a game or about Stephon Curry beating LeBron James.

Sylvia was a very loyal and caring social butterfly. She would not hesitate to lend a helping hand or ear to anyone in need. A few of her daily phone calls would be to some of her good friends, Varlenia "Val" McCoy-Scott, Henrietta Green, Constance "Connie" Jordan, Shirley Cooper, Bettie Cochran, Hazel Ward, and Mason "Buck" Proctor, with whom she shared many laughs and tears. Sylvia loved people, and she loved life. No one was ever a stranger to her. Sylvia always greeted you with a smile and a big hug. No matter where she went, she knew at least 2-3 people.

On Wednesday, May 6, 2020, Sylvia Ann (Proctor) Bannister transitioned to eternal life at the University of Maryland Charles Regional Medical Center in La Plata, Maryland.

Sylvia is preceded in death by her late loving husband, Rev. Alfred Bannister Sr. and her birth parents, the late James M. Proctor and Annie Veronica Swann, five sisters, Martha Langley, Marie Miller, Daisy Riley, Leslie Riley, Alberta Forman, and five brothers, Albert Riley, Adrian Riley, Herbert Riley, James Swann, and Rudolph Swann, two sisters-in-law, Marie Hinson and Jernesta Whitaker and four brothers-in-law, Alvoid Bannister Jr., Herman Bannister, Dwight Hinson, and Lester "Les" Spencer, one niece, Theresa Hinson, two nephews, Anthony Hinson and Eric Spencer.

Sylvia leaves to cherish her legacy six adoring children, Timera Williams (Tony Sr.), Alfred Bannister Jr. (Christine), Tarinda Singletary (Don), Tonya Bannister, Tameya Bannister (Antoine) and Terayla Ward (Earnest), twelve grandchildren, Tony Williams Jr., Taneesha Brown (Demoyne Sr.), Andrew Bannister, Jeffrey Je'Von Paraoan, Storm Bannister, Alfred "Baby J" Bannister III, Skyla Bannister, Jasmin Paraoan, Sirr Bannister, Azriel Kennedy, Alayna Ward and Elias Ward, two great-grandchildren, Demoyne "DJ" Brown Jr. and Taytum Brown, devoted companion, Larry D. Thorne, of 20+ years, a thoughtful brother, Wendell Watson, two sisters, Barbara Wills and Patricia Spencer, admiring sister-in-law, Joann Bannister, brother-in-law, Leroy Whitaker and a host of nieces, nephews, family, and friends.

Viewing 9:00 a.m., Sunday, May 17, 2020 until Private Service, 11:00 a.m. in the Chapel of Thornton Funeral Home, P.A., 3439 Livingston Road, Indian Head, Maryland 20640. Private Interment, Zion Baptist Church Cemetery, 8105 Annapolis Woods Road, Welcome, Maryland 20693.