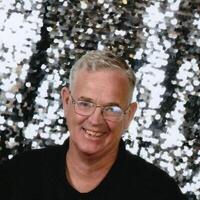 John Nolan "Dollar Johnny" Gardiner, Sr., 61, of Mechanicsville, MD passed away on Thursday, May 7, 2020 unexpectedly at his home.

He was born on October 11, 1958 in Maryland to the late Edward White Gardiner and Doris (Thompson) Gardiner.

John met the love of his life and best friend, Tracy Tayman in 1984 and together they celebrated over thirty-four (34) years of blissful marriage. John was never as happy as the day he changed Tracy's last name to Gardiner. Their love set a strong foundation for the three (3) kind and wonderful children they raised together.

John was a hardworking farmer who believed in a good day's work. He loved God, his family and a peaceful day with bright sunshine and plentiful crops. He grew fruits and vegetables and would go to the Farmer's Market to sell his produce. He was known for the quality of his produce and the smile he happily delivered to each customer.

A man's legacy is based on the memories he leaves behind. John will be known as a loving husband to his beautiful wife, whom he loved spending every day beside. A wonderful father with life lessons engrained in his children and then children-in-law. A devoted and doting grandfather who loved to play and be surrounded by his grandchildren. He was a brother who could always be counted on to be right by your side; a friend who would give you the shirt off his back and a child of God. If love could keep you here, John would not have entered the heavenly gates so soon, but alas he has left us here to mourn our loss of a great man, who changed the lives of all he knew.

John is survived by his wife, Tracy Ann Gardiner of Mechanicsville, MD; children, John Nolan Gardiner, Jr. (Christina) of Mechanicsville, MD, Edward Ralph Gardiner of Mechanicsville, MD and Ashley Marie Dunston (Dale) of Hughesville, MD; and six (6) grandchildren, Amara, Dale (Bae), Alaina, Liliana, Hannah and Emilia. He is also survived by siblings, Edward "Bubby" Gardiner (Diane) of Hollywood, MD, David Gardiner (Sandy) of Mechanicsville, MD, William "Perky" Gardiner of Fort Meyers, FL, Doris Bradburn (Leo) of Hollywood, MD, Beverly Long (Dwight) of Chaptico, MD and Edie Kans (Ronnie) of LaPlata, MD. John was preceded in death by his parents, Edward and Doris Gardiner.

At this time all services will be for immediate family only, with a live stream being made public and available at www.brinsfieldfuneral.com on Wednesday, May 13, 2020 at 11:00 a.m.

Condolences to the family may be made at www.brinsfieldfuneral.com

All Arrangements have been made by Brinsfield Funeral Home & Crematory, P.A.