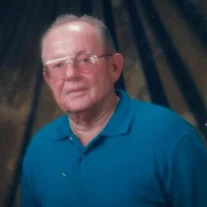 John William Matthews, age 90 of La Plata, Maryland, died May 4, 2020 at his residence.

John was a veteran of the U.S. Army. He was a retired Chief Lineman for SMECO with 42 years of service and a member of the La Plata Volunteer Fire Department for 75 years. He was also a member of the Democratic Central Committee and the American Legion Post #82 in La Plata, Maryland. He enjoyed hunting, gardening and taking care of his yard.

He was the son of Harris Stone Matthews and Mary Martin Matthews. In addition to his parents, he was also predeceased by his brothers, Harris S. Matthews and Martin Matthews.

He is survived by his wife, Connie Matthews; his daughters, Mary Matthews Aron, Jennie Louise Plott (Bruce), and Kimberly Summers (Jeff); and his grandchildren, Hannah Peregoy, Benjamin Aron, Isabella Aron, Robert Plott, Tyler Summers, and Connor Summers.

Funeral services will private.

Memorial contributions are asked to the La Plata Volunteer Fire Department, PO Box 728, La Plata, Maryland 20646.