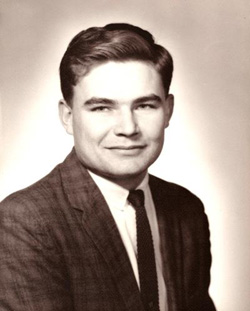 Donald Kay Armentrout, 76, of Hughesville, Md. passed away on April 24, 2020 at Georgetown University Hospital in Washington, DC.

Born in Eglon, WV to the late Orma and Dora Armentrout, he is also preceded in death by his brothers, Devaux Armentrout, Tracy Armentrout, Jack Armentrout and Neil Armentrout. Donald is survived by his loving wife of 58 years, Evelyn Armentrout (Carr); daughter, Christina Spoltore (Armentrout); son, Bryan Armentrout; five grandchildren, Amanda Weber, Chelsey Caldwell (Spoltore), Sophia Spoltore, Joseph Spoltore, III, and Hunter Spoltore; and three great-grandchildren, Iris Holbert, Hazel Holbert and Jack Holbert.

Donald graduated with a degree in Accounting from Southeastern University in Washington, DC in 1966 and was industrious in his community. He was the owner and founder of Country Nutrition in Waldorf, Md., operated two Amoco/BP service stations in La Plata and Waldorf, Md., and owned and operated E K Williams, an accounting practice, with several partners.

Formerly a Bishop, he was very active in his church, the Church of Jesus Christ of Latter-day Saints. Donald was fervent in genealogical research and in the compilations of family histories. He loved to travel. He was a handyman and had a knack for being able to fix anything. Donald was devoted to his family and friends and will be sadly missed by all who knew and loved him.

Due to the COVID-19 pandemic, services will be private. Online condolences to the family can be shared at arehartechols.com.