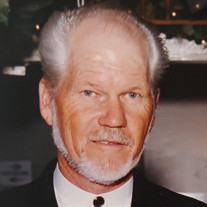 William F. "Bill" Latimer, 75, passed away on April 21, 2020 from COVID 19.

Born May 22, 1944 in Cheverly, MD, Bill was son of the late Owen and Louise Latimer. He was one of three children and grew up in Baden, MD. In addition to his parents, Bill was preceded in death by his brother, Allen.
Before retiring, Bill worked as a carpenter for more than forty years. He loved hunting, fishing, crabbing,
traveling, going on cruises and spending time with family and friends.

He leaves behind his wife and best friend of 37 years, Diane; his children, Kathy Davis (Randal), Wayne Latimer, Tammy Pallo (Phillip); stepchildren, Richard Bearor (Linda) and Melody Pallo; and sister, Irma Mae Shepherd (Harold). He is also survived by eight grandchildren and six great grandchildren.

Burial services will be private. In lieu of flowers, memorial contributions are asked to Cedarville Assembly of God, 11600 Cedarville Rd, Brandywine, MD 20613. Due to the COVID 19 pandemic, a celebration of life will be held at a later date.