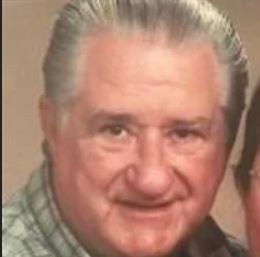 Robert Edward Pemleton, 81, of Mechanicsville, MD, died April 08, 2020 at his residence. Robert was born in Washington D. C., on June 17, 1938 to the late Lee Thompson Pemleton and Ruby Lee Motley (Sherrill). Robert married the love of his life, Patricia Ann Pemleton on June 17, 1960 in Edmonston, MD. Together they celebrated over 58 years of marriage until her passing.

Robert was a devoted husband, father, and Pop-Pop who loved being around family and telling stories of the good old days. He loved his family, especially his grandchildren. He was a retired self-employed Bonton Potato Chip Salesman with over 50 years of service. When he wasn't working and letting his grandchildren shop for snacks off of his chip truck, you could find him fishing, in the yard or watching television. Robert loved his family more than words could ever express.

In addition to his parents, Robert was predeceased by his; wife Patricia Ann Pemleton, He is survived by his loving sisters; Essie Burroughs (Mike Burroughs), Paulette Jerngian (James Jerngian) and Kathy Blanton (General "Sonny" Blanton); daughters, Christine M. Ogden (Rick Ogden) and Jennifer L. Albertson (Daniel Albertson); sons; Kenneth L. Pemleton and Craig E. Pemleton (Suzanne Pemleton); Eight grandchildren, Heather M. Black (Alan Black), Kenneth Pemleton II, Nicole Geraci, Rebecca Humphrey, Brittni Harr (Aaron Harr), Jarrett Pemleton, Jenna Albertson and Delanna Albertson; Three great-grandchildren, Dylan Black, Carli Pemleton and Madelyn Black.

Pallbearers will be: Kenneth L Pemleton, Christine M. Ogden, Craig E. Pemleton, Daniel M. Albertson, Jennifer L. Albertson and General "Sonny" Blanton.

A Celebration of Life will be announced at a future date.

Memorial contributions in Robert's name are asked to Hospice of St. Mary's, PO Box 625, Leonardtown, Maryland 20650 and they pray you and your family stay safe.