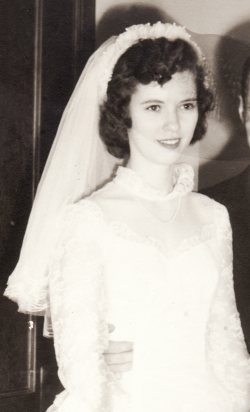 Sylvia Lorraine Wilkinson, 83, of Golden Beach, Md. formerly from Hillcrest Heights, Md. passed away on April 4, 2020 at her home. She was born on March 6, 1937 in Washington, DC, she was the loving daughter of the late Lillian Augusta Stephens, and Jesse Ellis Stephens. Sylvia was the loving wife of the late Eugene William Wilkinson, whom she married on October 6, 1956 in St. Francis Xavier Catholic Church Washington, DC, and who preceded her in death on March 26, 2010. Sylvia is survived by her children Stephen Patrick Wilkinson of King George, VA and David Brian Wilkinson (Cindy) of Leonardtown, Md. She was preceded in death by her siblings William Stephens and Linda Stephens.

Sylvia graduated from Suitland High School in 1955. She moved from Hillcrest Heights, Md. to St. Mary's County, Md. in 1976.

Contributions may be made to Hospice of St. Mary's P.O. Box 625 Leonardtown, Md. 20650.

All Funeral Services will be private at this time.