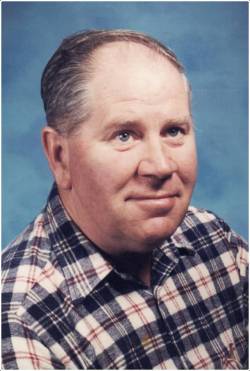 Charles "Baby Brother" Wood of Oraville returned to his heavenly home on April 5, 2020 (Psalm Sunday) after complications from Parkinson's disease. His 82 years were filled with love, faith in God, and a wonderful sense of humor. Due to the worldwide COVID-19 pandemic, funeral services and the interment at St. Mary's Queen of Peace in Helen, Md. must be held privately.

Charles was born on November 4, 1937 to the late Melvin and Margaret Wood. He was their first-born son in a family of 14 children. He grew up both on a farm in Forrest Hall and in an old schoolhouse that was renovated in Oraville where he had fond childhood memories of the sounds of the train coming down the railroad tracks and hunting adventures took with relatives. At the age of 23, he was drafted in to the United States Army, serving as an infantry tank specialist in Germany. After serving in the Army, he joined the National Guard where he served an additional 2 years. Before completion of his military service, he met the love of his life, Teresa, at a dance held at the local "Pennie's" Restaurant and Bar. They later married and were blessed with 5 wonderful children during their 55 years of marriage. Charles worked as a master carpenter for the St. Mary's County Public School Facilities Department for over 23 years. His great passion and talent for woodworking lead to many family members being blessed with beautiful furniture that expressed his love for them. He further showcased his talents when he helped St. Joseph's to bring the church bells back to life. Every time the bells toll, we think of him. Dancing, golf, train rides, playing pitch, strumming a banjo/guitar, tinkering with a harmonica or a piano, and chatting on the side porch with family and friends were things he enjoyed doing through the many wonderful years of his life. But above all, he loved being in the Oraville home he built surrounded by his wife, children, grandchildren, and great-grandchildren. He was a very sweet man and loved by so many.

Charles is preceded in death by his parents, Melvin and Margaret Wood, his sisters: Rae, Imogene, Joyce, and brother, Richard. He is survived by his wife, Teresa, his children: Lisa (Tom), Gary, Rosie (Steve), Jessie (Tim), and Charles (Marilen), his grandchildren: Christie, Sophie, Mason, Kassi, Grace, Grey, Evan, Brielle, Ethan, Madelyn, and Ella, and great-grandchildren: William, Blakelyn, and soon another baby girl. He is also survived by his sisters: Evelyn, Julie Ann, Jacqueline, Janice, Margaret Mary, Beverly, Linda, Melva Rita and brother, Zach.

He was loved immensely and will be missed every day. He will always live on in our hearts. The family would be grateful and appreciative of any donations made to any of the following organizations that assisted with his care: ACTS of Avenue/Bushwood, Mechanicsville Volunteer Rescue Squad, or Hospice of St. Mary's.