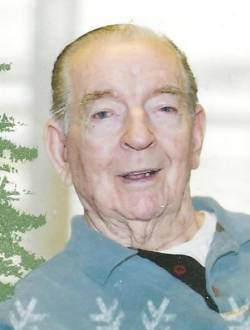 Ernest Franklin Anderson "Andy", of Prince Frederick, Md., passed away peacefully on Friday, March 27, 2020, at the age of 94.

He was born on October 23, 1925 in McRoberts, KY to Gellie [Hodges] and Charles P. Anderson. Andy always took great pride in that his Grandmother Katherine Stewart was a descendant of Jeb Stewart.

Andy attended grade school in Hymond High School in Letcher County, KY. Later he became an oyster cook. He took a defense job at Crosley Radio Corp., worked on the proximity fuse for the U S Navy. He came to Washington, DC and became a cryptanalyst and was released by General Wedameyer. He then worked for Capital Transit as an analyst. In 1946 until 1981, he retired, he had worked for American Airlines as Supervisor of Ramp Services.

Andy was a charter boat captain at Breezy Point for many years on the "Misty Kelly B".

His wife Dorthea predeceased him in death, along with ten brothers and sisters.

He is survived by daughters Delores Anderson and Darlene Owens (Don); grandchildren Kelly Harden (Edward) and Kathy Drowsky (Goeffrey); and great-grandchildren Dylan, Madison, Owen, Hailey, Geoffrey and Abby. He is also survived by his long-time friend and caregiver Marilyn Flemens.

All Services are private.

In lieu of flowers, memorial contributions may be made in Andy's name to: Maryland Charter Boat Association, 8339 Bay Crest Court, Chesapeake Beach, Md. 20732 ~ OR ~ Calvert Hospice, P O Box 838, Prince Frederick, Md. 20678.