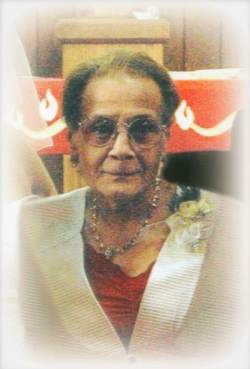 Angelina Theresa "Lina" Smith, 85 of Leonardtown, Md. passed away on April 6, 2020 at her home with her loving family at her side.

She was born on December 3, 1934 in Queens, NY to the late Giovanni Cardascia and Maria Linsalata Cardascia.

After living in Portsmouth, New Hampshire for many years, Lina moved back to Maryland and eventually settled in St. Mary's County in 2006. She was a loving aunt who enjoyed spending time with her family. She loved going to the beach, especially along the northeastern coast line of New Hampshire, Maine and Nova Scotia where she found peace and tranquility. She was a fantastic baker who specialized in desserts, notably her cherry cheesecake and homemade bread and butter. She enjoyed gardening and helped to maintain a beautiful flower garden while living at Cedar Lane Retirement community. She also enjoyed antique shopping, bargain hunting and collecting little knick-knacks mostly of angels.

Lina also had a passion for birds she loved her cockatiel "Danny" and over the years raised several different varieties of finches, parakeets, and cockatiels.

Lina is survived by many nieces and nephews and extended family from all over the United States who bought her much joy and happiness throughout her life. In addition to her parents she is also preceded in death by her husband, William Smith; sisters, Lola Statler, Portia O'Brien, and Mary Anne Pulvirenti, and her brother, Frank Cardascia.

A visitation and Mass of Christian Burial will be celebrated at a later date.

Condolences to the family may be made at www.brinsfieldfuneral.com. In lieu of flowers the family asks that you consider making a donation to Cedar Lane Retirement Community or Historic St. Mary's City.

Arrangements by the Brinsfield Funeral Home, P.A.