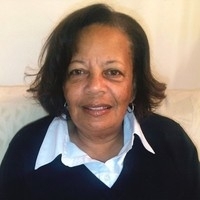 Dorothy Jean (Worthy) Green, 71, of Waldorf, Maryland.

"My mission in life is not merely to survive, but to thrive; and to do so with some passion, some compassion, some humor, and some style.' Maya Angelou.

Dorothy Jean Worthy-Green was born to the late Marvin and Mazie Worthy in Washington, D.C. She attended Frederick Douglass High school in Upper Marlboro, Maryland. She attended business college for two years and studied business and finance.

Dorothy grew up in the church attending Union Bethel Methodist Church in Brandywine, Maryland. She spent her life dedicated to the church and serving as a stewardess. She took her obligation as stewardess very seriously, even in sickness she served as stewardess. Dorothy loved attending church and working on various committees throughout her years with the church.

Dorothy would walk into a room and everything felt better when she came in. She had compassion, empathy and desire to make things better, no matter what you were going through. She had many talents, but a caregiver was definitely one of them. She took care of both her parents in their later years, her Aunt Mary and her cousin, Louise who was in her 90's. She would listen to your problems, give advice and share her wisdom with her siblings, family and friends.

Dorothy loved working in her yard and would spend 4 to 6 hours a day on the weekends making her yard look beautiful. She enjoyed doing home improvement projects and making her house a home. She loved the outdoors and feeling the fresh air.

She was very organized, her house was immaculately clean, she took great care of her belongings, she was very wise with her money and prepared for the future. She used her business background throughout her life with organization and preparation.

Dorothy transitioned to eternal life, Tuesday, March 17, 2020 at Virginia Hospital Center, Arlington, Virginia. In addition to her parents she was preceded in death by her sisters, Rita Braxton and Johnnie Mae Johnson and brother, David Davis.

Dorothy is survived by her dedicated and loving sons, Herbert and Leroy; granddaughters, Daynna and Devynn; sisters, Marva Hawkins and Cherrie Worthy-Lee (Garnell); brother, Marvin Worthy (Patricia); a host of nieces and nephews and the Griffin family, which she adopted.