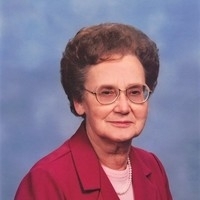 Mary Elizabeth Frey, 95, of Great Mills, MD died March 21, 2020 at Chesapeake Shores Nursing Center in Lexington Park, MD. She was born on November 17, 1924 in Reading, PA to the late Grandville LeRoy Garber and Katherine Hammer Garber.

Betty was married for 51 wonderful years to Charles Frey before his passing in 2004. After the passing of her husband she moved to St. Mary's County to be near her son and grandchildren. In her younger years she was enjoyed roller skating and gardening. She was an excellent cook and delicious baker. She was a talented organist and also enjoyed listening to southern gospel music. She was a long-term caregiver for her mother and husband. She was a strong woman who loved and cared for her family unconditionally. She also loved her apricot poodles. She attended Leonardtown Baptist Church.

Mary is survived by her sons, Larry Weaver of Reading, PA and David Garber of Great Mills, MD; her granddaughter, Janet Cooper (Alan) of Park Hall, MD, her great grandchildren, Andrew Cooper of Great Mills, MD and Hannah Turpin (Shane) of Solomons, MD; and her great-great grandchildren, Liam and Charlotte Turpin of Solomons, MD. She is preceded in death by her parents and husband.

Interment will be private at Sinking Springs Cemetery in Sinking Springs, PA. Arrangements by the Brinsfield Funeral Home, P.A., Leonardtown, MD.