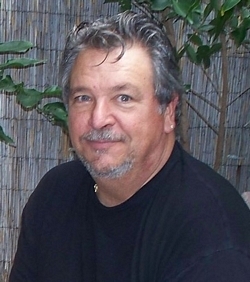 John Edward Goff of Topock, AZ (formerly of Hudson Falls, NY and Waldorf, MD) died unexpectedly in Fort Mohave, AZ, on Wednesday, March 11, 2020. He was born on April 26, 1949 in the Bronx, NY, the son of Dorothea (Grove) and John Clarence Goff.

Growing up in a military family involved many moves, including spending his middle school years in Paris, France. He graduated from Bowie High School in Bowie, MD in 1967, where he excelled in both baseball and football. He enlisted in the Army Reserves in 1969, serving in both the Army and the Navy until fulfilling service to his country in 1973. In 1982 he received his BS in Accounting from the University of Maryland.

John married his high school sweetheart, Nancy Crabb, in August of 1969. They spent 34 years in Southern Maryland, raising three sons, David, Daniel, and Patrick. They moved to upstate NY in 2003 to be near family.

John spent his career in various technical and management positions both for the Federal Government and with Xerox Corporation in Washington, DC, and Albany, NY, retiring in 2005. In retirement he worked as a substitute teacher and classroom aide in the WSWHE BOCES system in Saratoga Springs and Glens Falls. John served God in many ways through his support of churches in both Maryland & New York, notably serving on vestry and as captain of a cooking team for community suppers at Church of the Messiah in Glens Falls.

He loved the outdoors, whether hunting or fishing or taking photographs of beautiful scenery. His hunts with his sons were some of the happiest memories of his life. He volunteered as a Cub Scout & Boy Scout leader and coached soccer & baseball during his son's childhoods. He was a jack of all trades, and he enjoyed learning the art of stained glass after his retirement.

While working with the BOCES system he met June Waters in 2007. They married in 2018, after years of friendship and partnership. As he had done previously with his own parents and in-laws, he helped care for June's mother during her last year of life following a stroke in 2008. After her death the couple followed employment opportunities to find adventure in New York City, southern California, and finally, Arizona. Between each adventure they returned to friends and family in the Glens Falls region, where John most recently worked for the WWAARC. They began RV travels in Arizona in November 2019.

John is remembered for showing his love for people through cooking. He ran church dinners and provided food for weddings and other large events. His barbeque was known as the best this side of Memphis, and included unforgettable pulled pork, ribs, Cole slaw and beans. He was loyal friend and a kind and complicated soul who could make friends anywhere he went.

He is survived by his wife, June, sister, Paula (John) Meyer of Myrtle Beach, SC, his former wife, The Rev. Nancy Goff, of Hudson Falls, brother and sister-in-law Robert and Susan Crabb, sons David (Amy) of Saratoga Springs, NY, Daniel (Christi) of Bullhead City, AZ, and Patrick (Sara) of La Plata, MD, along with six grandchildren: Foster, John, Levi, Cavanagh, Lily and Bradley. He also leaves many cousins, nieces, and nephews, and friends too numerous to list who will remember him, and his barbecues, fondly.

A Celebration of Life gathering will held on May 16, 2020, in southern Maryland. John will be interred at Arlington National Cemetery in Washington, DC, at a future date. Donations in John's memory may be given to the American Heart Association at www.2.heart.org.