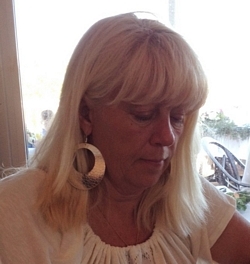 Karen Frances Barber, 54, of Chesapeake Beach, MD formerly of Rockville, MD passed away in Prince Frederick, MD on March 15, 2020. Karen was born in South Bend, Indiana on July 22, 1960 to the late Orman Russell and Mary Jane Dieter Barkdoll.

Karen had been employed as nurse. She was a critical care provider in the Burn Unit of the Washington Hospital Center and also worked in a physician's office and at Calvert and Solomon's Nursing Centers. Karen enjoyed spending time at her home in Myrtle Beach.

She is survived by her husband of 43 years, Orville "Chester" Barber; sons, Chester (Sarah) O'Gorman of Minneapolis, MN and Jonathan Barber of Chesapeake Beach, MD; daughter, Ashley (Gretchen) Barber-Strunk of Clarksburg, MD; brothers, William (Missy) Barkdoll of North Potomac, MD and David Barkdoll of Poolesville, MD; sister, Debbie (Chuck) Bartlett of Rockville, MD ; sister-in-law, Catherine Barber of Silver Spring, MD and four grandchildren, Avery and Gracie Barber-Strunk and Alice and John Brown O'Gorman. Arrangements by Raymond Wood Funeral Home.