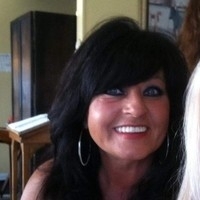 Rosemary Lephew, 56, of Mechanicsville, MD passed away peacefully on Monday, March 9, 2020 at MedStar Southern Maryland Hospital surrounded by her loving family. Rose was born on December 9, 1963 to the late Freeman Joseph Daugherty, Sr. and Mary (Stone) Daugherty.

Rose met her husband, David Lephew, when she was just a bright-eyed fifteen-year-old and he was a spry sixteen years. They married on July 13, 1984 and would have been married, thirty-six (36) years this July. Together they grew up and never strayed from the others side, growing their family with two wonderful children.

A bright smile, positive energy, energetic, and an overall enthusiasm for life are only a few attributes she possessed. If you were lucky enough to know Rose, you knew her love and devotion for her family, especially the special bond she shared with her children, Mandy, Justin and grandson, Vinny. Rose loved to take Vinny to school every day and Tae Kwon Do. He even asked her to assist him in his preparation to receive his First Holy Communion. To say Vinny was her whole world was an understatement, she cherished every little moment they had together.

Rose found joy in gardening, crafting, going on trips with her children and her Dunkin Donuts coffee. She adored summer and her trips to the beach. The sun on her face and sand between her toes brought her joy. She especially loved the Bahamas and Ocean City, Maryland. Rose loved animals and adored her dog, Ryden who slept beside her every night. When a feral cat and her kittens showed up one day, she took such good care of them.

Rose was a blessed woman who put all her faith in God. A devout Catholic, she was at peace with her faith and knew she would be in her golden palace in heaven. As you see the golden lights shine down from heaven, know that Rose is smiling bright and sending you her love from above. An angel on earth has made her way home. Fly high sweet Rose, you are missed dearly and loved ever so much.

Rose is survived by her husband, David Eugene Lephew, of Mechanicsville, MD; children, Justin Lephew of Mechanicsville, MD, and Amanda Capoen of Mechanicsville, MD and grandson, Vinny; sister, Sue Keefer of Jacksonville, FL and brother Freeman Daugherty of Pensacola, FL.

Special uncles, Charles Daugherty, Roy Daugherty, Floyd Daugherty and special aunts, Cora Patch, Paula Moran, Dee Davidson; many loving cousins, nieces, nephews and extended family. She was preceded in death by her father, Freeman Daugherty, Sr. and her beloved grandmother who raised her, Esther Daugherty and her aunt, Betty Nichols.

The family will receive friends for Rose's Life Celebration on Monday, March 16, 2020 from 5:00 p.m. to 8:00 p.m. with a Prayer Service at 7:00 p.m. at Brinsfield Funeral Home & Crematory, P.A., 30195 Three Notch Road, Charlotte Hall, MD 20622. A Mass of Christian Burial will be held on Tuesday, March 17, 2020 at 10:00 a.m. at St. Johns Francis Regis Catholic Church, 43927 Saint Johns Road, Hollywood, MD 20636 and officiated by Rev. Ray Schmidt. Interment will follow immediately in the church cemetery.