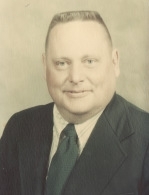 Joseph Oliver Long Sr., "Joe", 80, of Avenue, MD passed away on March 9, 2020 surrounded by his loving family at his home. He was born on June 10, 1939 in Washington, DC and was the loving son of the late Mary Emily Long and Joseph Ollie Long. Joe is survived by his wife Margaret Ann Huseman Long whom he married on September 24, 1965.

He is survived by his children Joseph (Joey) Oliver Long, Jr. of Avenue, MD, Paul Timothy (Timmy) Long (Bonny) of Mechanicsville, MD, and Robert Matthew (Matt) Long, Jr (Shannon) of Hollywood, MD. Along with his grandchildren Emily Long, Matthew Long, Jr, Abbey Long, Jamilynn Long, Lacie Long, Carly Long, and Ryan Buckler Long. As well as his siblings Buddy Long (Franny) of Leonardtown, MD, Bill Long (Susan) of Waldorf, MD, TV Long (Brenda) of Avenue, MD, Ray Long (Sarah) of Leonardtown, MD, Gary Long (Anna) of Clements, MD, Ricky Long (Gerry) of Avenue, MD, Melanie Poole (Kevin) of Avenue, MD.

He was a lifelong St. Mary's County, MD resident and attended Margaret Brent. Joe was a bricklayer for several local companies Pearson Gibson, Guy & Guy, Gordon Regan, Matthews & Pierce, and on his own for over 40 years. He was a member of the Seventh District Optimist Club. He enjoyed crabbing, goose hunting, playing pitch, cooking, doing woodcrafts, and having a few Natty Bo's.

The family will receive friends on Monday, March 16, 2020 from 9:00 AM to 10:00 AM in Holy Angels Catholic Church in Avenue, MD where a Mass of Christian Burial will be celebrated at 10:00 AM with Father Stephen Wyble officiating. Interment will be private.

Serving as pallbearers will be Buddy Long, Bill Long, TV Long, Ray Long, Gary Long, and Ricky Long. Honorary pallbearer will be Kevin Poole. Contributions may be made to the Seventh District Volunteer Rescue Squad P.O. Box 7 Avenue, MD 20609 and St. Mary's Nursing Home 21585 Peabody Street Leonardtown, MD 20650.