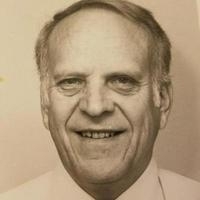 William (Bill) Eggers, 90, of La Plata, MD passed away Tuesday, March 3, 2020 at Charlotte Hall Veterans Home with his family with him. He was born in NYC on March 29, 1929 and grew up in Woodside, NY.

Upon graduating he worked as a stock clerk at Edision Electric Inst. In 1948, he and his best friend enlisted in the U. S. Marine Corps. He served in the Korean War, made the landing at Inchon, and marched through Korea to the Chosin Reservoir. He received the Presidential Unit Citation, the Korean Service Medal, Good Conduct Medal, and the United Nations Service Medal. Upon his honorable discharge from the Marines, he worked as an Engineer at Litton Industries, Value Engineering, and the U. S. Naval Ordinance Station in Indian Head. After retiring from the government, he worked for Maritime Dynamics until the age of 82 when he retired for good.

In his spare time, he volunteered his time at the American Legion Post 82, and Charles County Christmas in April with the Marine Corps League, Southern Maryland Leatherneck Detachment. He remained a lifelong member of the American Legion, The Marine Corps League, and The Chosin Few. He enjoyed work and often said "If I don't work, what else am I going to do?"

He enjoyed gardening, walking, the beach, bowling and the Washington Redskins, but most of all his family. He was a man of few words and a heart of gold.

Bill was a devoted husband (married 68 years) to Helen (Carter) Eggers. He was a father, grandfather and great grandfather. He was a very proud dance Dad for his daughters and granddaughters sitting through many recitals, lessons, and traveling to numerous shows and competitions. He played hundreds of rounds of miniature golf with his grandchildren, and enjoyed seeing his family grow larger and larger. He will truly be missed!

He is preceded in death by his father William George Eggers and mother Edna Mueller Eggers as well as his sister Joan Emma Zacheao. He is survived by his wife, Helen Carter Eggers; his children Jan Stephanson (Mike), Lynn Sciascia (Bob) and Karen Bitterman Hall (Pete); his grandchildren Robby Sciascia (Crissy), James Sciascia (Bree), Dustin Bitterman (Denise), Natalie Sciascia (Lanny), Kay Marie Thomas (Joshua) and Lindi Hancock (Craig); as well as 11 great grandchildren, and many nieces and nephews.

The family will receive friends from 10 to 12 on March 18th at Brinsfield Funeral Home in Charlotte Hall. A service will be held at noon, followed by a military burial at Cheltenham Veterans Cemetary.

In lieu of flowers, donations may be made to The Alzheimer's Association (www.alz.org/nca/donate) and Charlotte Hall Veterans Home in Charlotte Hall, Md. in memory of Bill. All arrangements are being made at Brinsfield Funeral Home & Crematory, P.A., Charlotte Hall, MD.