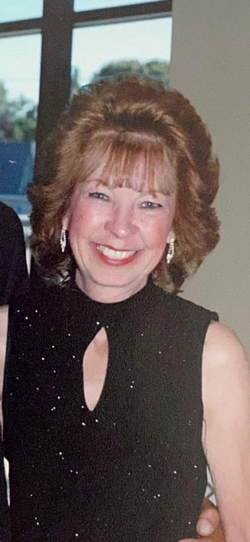 Charlotte (Hayden) Frankel was born to eternal life on March 5, 2020. She was guided to Our Lord at home with love by her daughter, Jennifer, and caregiver, Louisa, whom she fondly referred to as LuLu Bear.

She is survived by her loving daughter, Jennifer, who devoted her life to caring for her mother at home, and sons Richard, William, and daughter Lisa, her grandchildren, Alyssa (Love Bug), Richard (Little Big Man) and Alayna (Cupcake), and her three siblings, Sister Marilyn, Owens, and Sharon. She was preceded in death by her parents Elbert Ignatius Hayden and Ruth Virginia Hayden, her son Philip, and her siblings, Ruth, Wayne, Paul, Tom, Gary, and Spencer.

Charlotte was raised in a family of 10 children. In her younger years, Charlotte had a cleaning business and took great pride in her ability to meticulously clean her clients' homes. She also worked as a Unit Secretary at Southern Maryland Hospital and was often complimented on her beautiful penmanship. Occasionally, she would partake in an evening of BINGO with her sister, Sharon, and friends at the ADF BINGO hall. She had a deep love for animals of all kinds-the pandas at The National Zoo, deer that would graze in her yard, and hundreds of hummingbirds she fed every spring through fall. However, one particular unconditional love was that for her kitty, Baby, who will be eternally laid to rest with her.

In her final days, she spoke of Heaven and crossing the Rainbow Bridge with Baby where she would be reunited with all of her friends and loved ones who have gone before her.

Charlotte has been described by her friends as "the most fun friend EVER." She was a loving mother. She loved life, laughter and a good joke. She was an angel on earth and leaves behind so many who loved her dearly. Above all things in life, Charlotte cherished time with her Baby Bear, Jennifer. May memories of her in the happiest of times comfort all in the loss of her physical being. Huntt Funeral Home 3035 Old Washington Rd, Waldorf, MD 20601 is assisting with arrangements.