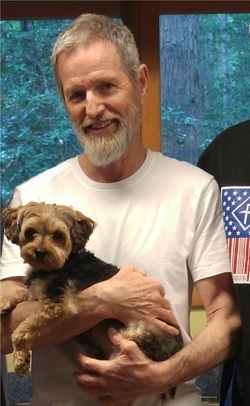 Charles "Charlie" Edward Evans, 66, of Leonardtown, MD, passed away at his home on March 2, 2020 with his family at his side. Born in Leonardtown, MD on July 5, 1953 he was the son of the late Robert A. Evans and Agnes C. Russell Evans.

Charlie is a lifelong resident of St. Mary's County, being born and raised on St. George's Island. On October 9, 1992, he married his beloved wife, Pamela in Leonardtown, MD. Together they celebrated over 27 wonderful years of marriage. He spent many years working for the family business, Evans Seafood-The Crab House.

He was employed by DynCorp International for over 25 years of dedicated service and workmanship as an Aircraft Mechanic. He was a highly skilled mechanic and enjoyed working on, and piloting, his own aircraft, his "Piper Warrior 2". He also enjoyed taking vacations to the National Parks, particularly Southern Utah. He loved the red rocks and slot canyons. He was a family man and loved spending time with them, especially his new born grandson and pet Yorkie, Poo Bear.

Charlie is survived by his loving wife, Pamela, and children: Zachary Evans of Leonardtown, MD, Allison Benitez (Miguel) of Waldorf, MD, and Jacob Evans of Leonardtown, MD; his siblings: Jerry Evans of Clyde, NC, Mike Evans of St. George's Island, MD, Joe Evans of Solomons, MD, Tony Evans of Mechanicsville, MD, Fran Sola of Florida, Vicky Seigel of St. Mary's City, MD and Anita Evans of St. George's Island; as well as his grandson Logan Benitez. He was looking forward to the birth of his second grandson in April. In addition to his parents, Charlie is preceded in death by his brothers, Ronnie Evans and Dennis Evans. All services will be private.