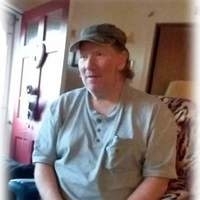 William (Billy) Beckert, 57, passed away at his home on Tuesday, February 25, 2020. Billy was the only child of Rudolf W. Beckert and Marjorie A. Beckert of California, Maryland. Billy spent his early years in Camp Springs, Maryland where his father was a masonry contractor.

The family moved to their Patuxent River home in St. Mary's County where Billy attended Great Mills High School. After graduation, Billy initially worked as a commercial crabber and then went to work in underwater construction with his lifelong friend, Terry Clarke, at Marine Technologies, Inc. For the last 15 years he was employed as an environmental supervisor at WACO, Inc.in Mechanicsville, Maryland.

Billy enjoyed a lifelong relationship with the Patuxent River and Solomons Island. He enjoyed boating, crabbing and fishing with his many friends. He enjoyed target shooting and was an avid gun collector. Billy was probably most widely known as the colorful and upbeat personality that worked evenings and weekends in maintenance and security at the Tiki Bar. He was easy to spot with his mop of red hair, freckles and broad smile. Billy made friends easily and was especially known for his kindness and charity. He really was the guy who would give you the shirt off his back. Billy considered his friends his extended family and they considered him theirs. He will be missed by all of us.

A gathering of friends and family will meet on Thursday, March 5, 2020 for visitation from 4:00 p.m. to 6:00 p.m. with a Funeral Service by Reverend Joe Orlando at 6:00 p.m. at Brinsfield Funeral Home, P.A., 22955 Hollywood Road Leonardtown, MD 20650. Arrangements by the Brinsfield Funeral Home, P.A.