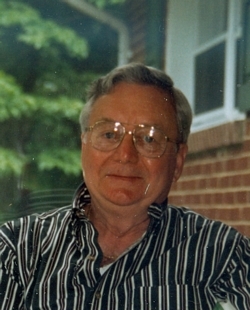 Adrian "Johnny" Rice, 87, of La Plata, MD passed away on Tuesday, February 25, 2020 in Clinton, MD. Johnny was born on April 15, 1932 in Washington, DC to the late Thomas H. and Marie G. Rice.

He is also predeceased by his wife, Sara Emily Rice and his sister, Nancy L. Arrington. He is survived by his son, John R. Rice; daughter, Mary E. McNey; brother, Thomas H. Rice, Jr.; sister, Mary G. Bowling; two grandchildren; and five great-grandchildren.

Johnny owned the La Plata Diner, Valentine Distributor and also retired from PEPCO as a Purchasing Agent. He was a member of Christ Church La Plata.

The family will receive friends on Wednesday March 4, 2020 from 2 to 4 and 6 to 8 PM at the Arehart-Echols Funeral Home, La Plata, MD. On Thursday March 5, 2020 funeral services will be at 11 AM at the Christ Church, La Plata, MD. Interment to follow at Mt. Rest Cemetery. Memorial contributions may be made to Juvenile Diabetes or to St. Jude Children's Research Hospital.