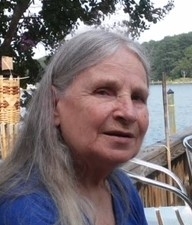 Shirley Ann Lent, 82, of St. Leonard, MD passed away on Thursday February 27, 2020 in Prince Frederick, MD. Shirley was born in West Virginia in 1938 to Grover and Mary Waid.

Shirley was predeceased by her parents, her husband Randy Lent, and daughter Carol Leslie. She is survived by daughter Barbara A. Honig of Lusby, MD; sons William R. Lent and Randy G. Lent of St. Leonard, MD. She also leaves behind five grandchildren.

The family will receive relatives and friends on Thursday March 5, 2020 from 11 am-12 pm for a memorial visitation, with a memorial service to follow at 12:00 pm. Interment will be private. Arrangements by Rausch Funeral Home.