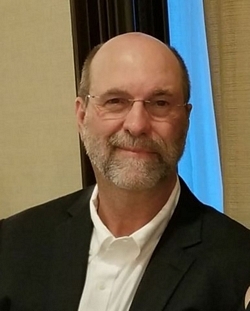 William Richard Groome (Bill) passed away unexpectedly on January 30th, 2020 in Folsom, California at the age of 70. He is predeceased by his father William Burroughs Groome. Bill was born in Mechanicsville, Maryland in 1949 to William and Lois Groome. He is the younger brother of Margaret. Bill was a radar tech during the Vietnam War from 1968 to 1972 and ended his military career after being stationed at McClellan Airforce base.

He went on to get his B.S. degree in Technology, a Masters degree in Psychology, and a second Masters degree in Education all from California State University, Sacramento. Bill worked as a psychological mathematician for the state of California for 32 years, retiring in 2010. He and Dana were married in 1988. Chloe was born in 1993, followed by William Thomas (Tom) in 1995.

Bill's family was the most important thing in his life. He is survived by his wife Dana of 32 years, daughter Chloe, and his son Tom, all from California. He is also survived by his mother Lois Groome of Maryland, his sister Margaret Bilardello of New York, his nieces Robin Bilardello of New York and Anne Bilardello of Los Angeles, as well as his nephew Nicholas Bilardello of New York. He is also survived by his brother-in-law Nick Pohl of Woodland, Allison Pohl of Sacramento, and Beverly Schlenz of Woodland.

In addition, he is survived by many friends from childhood, the Air Force, the Aerospace Museum of California at McClellan Park volunteer group, coworkers for the state of California, and his extended family from Trinity Episcopal Church in Folsom. After he retired, Bill dedicated himself to his church, his volunteer time at McClellan, fishing, and good times with his family and friends.

There will be a memorial service for Bill at Trinity Episcopal Church (803 Figueroa St., Folsom) on February 9th at 2:00 PM. Bill was passionate about his church and instrumental in its growth. In lieu of flowers, donations can be made to the Trinity Episcopal Capital Campaign fund.