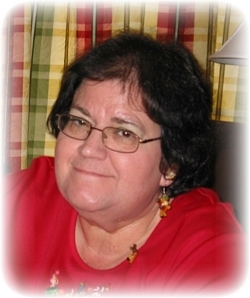 Karen Ann "Kay" Owens, 66, of Hollywood, MD passed away on February 9, 2020 at MedStar Washington Hospital Center. Kay was born on December 9, 1953 in Leonardtown, MD to Robert Lee Owens and the late Marian Elizabeth (Greenwell) Owens.

Kay was born and raised in St. Mary's County; a graduate of Great Mills High School and went on to earn her bachelor's degree while working as a Budget Analyst. She was a federal civil service employee managing the budgets of numerous aircraft at PAX River Naval Air Station. After 30+ years of service, Kay was able to retire and enjoyed over a decade of retirement fun before her passing.

Kay enjoyed giving back and participating in the community as a longtime member of the Ladies Auxiliary of the Leonardtown Volunteer Fire Department and volunteering at the St. Mary's Hospital gift shop. She sang in the church choir at St. Aloysious and then St. Francis Xavier Catholic Churches for well over 30 years. Kay also had many hobbies and spent her time cross stitching beautiful pieces of art for which she won numerous blue ribbons at the local fairs, and creating handmade cards which she mailed to family and friends for every holiday, birthday, occasion, or just to say hello. Kay was known for passionately loving the color red, all things hearts, and country music - specifically John Anderson.

Kay will be remembered for her incredibly kind and loving heart, her generosity towards loved ones and strangers alike, and her intense love for her nieces and nephews. Her nieces, nephews, and great nieces and nephews were the light of her life. She cheered them on the loudest at school performances, dance recitals, and after school activities, and loved nothing more than to spoil them! Her love for them made a lasting impact on their lives…they will always know what true love feels like.

Kay is survived by her father, Robert Lee Owens of St. Inigoes, MD; sister, Robbie Rubala of New Bern, NC; sister, Connie Phillips of Frederick, MD; sister, Becky Owens Wathen of St. Inigoes, MD; and brother, Bradley Owens of Lexington Park, MD; nieces and nephews, Caroll Phillips (Amy) of Hagerstown, MD, Jessica Vance of California, MD, and Michaela Guesman (Josh) of Costa Mesa, CA; great nieces and nephews, Dylan Phillips, Dominic Phillips, Nicol Phillips, Breanna Phillips, Zoie Vance, Remi Vance, and Jacob Guesman. In addition to her mother she was preceded in death by her brother, Caroll Owens.

Family will receive friends on Monday, February 17, 2020 from 10:00 a.m. to 12:00 p.m. at St. Aloysius Catholic Church, 22800 Washington Street, Leonardtown, MD 20650. A Mass of Christian Burial will be officiated by Reverend Rory Conley at 12:00 p.m. Private interment for immediate family will follow at St. James Cemetery, Lexington Park, MD 20653. Lunch reception to celebrate Kay will begin at 1:30 p.m. at the Leonardtown Fire House hall, 22733 Lawrence Avenue, Leonardtown, MD 20650.

In lieu of flowers, memorial contributions may be made to the Auxiliary of the Leonardtown Volunteer Fire Department, P.O. Box 361, Leonardtown, MD 20650. Arrangements by the Brinsfield Funeral Home, P.A.