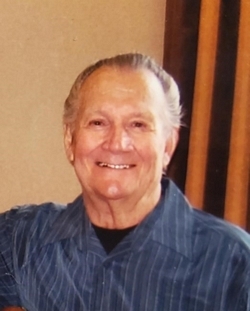 James Francis Lanahan, 87, of Hughesville, Maryland passed away, Saturday, February 1, 2020. Jim was born May 26, 1932 in Lynchburg, Virginia to Harry and Virginia (White) Lanahan. He is preceded in death by his beloved wife Annette Theresa Lanahan of 50 years, and his 4 brothers and sisters, Charles (Buddy) Patterson, Joyce Phipps, Mary Nell Fowler, and Elmer Nunamaker.

He is survived by 2 brothers, Willam and Raymond Lanahan, and his 3 children, Brenda Vendemia (John), Lisa Apperson (John Michael) and James Lanahan, Jr. (Linda). He was a proud grandfather of 4 grandchildren (Christina, Nicholas, Stephanie and Eric) and 3 great-grandchildren (Sebastian, Everleigh and Ethan).

Jim joined in the Navy in 1952 and then transferred to the Naval Reserves where he served from 1956 to 1960. He retired from the Architect of the Capitol in 1987 after 32 years of Federal Service. His favorite hobby was buying lottery tickets and dreaming of what he could do with the winnings to spoil his family.

Services for James will be held at St. John the Evangelist Catholic Church, 8908 Old Branch Ave. Clinton, Maryland on February 12, 2020 at 11:00am followed by a burial at Resurrection Cemetery. In lieu of flowers, the family has asked that donations be made to the American Cancer Society in remembrance of Jim's beloved, late wife, Theresa.