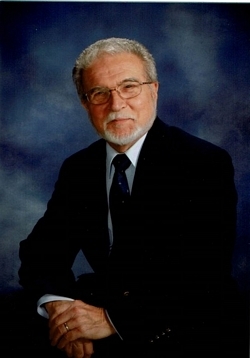 Carl Parran Guy, 71, of Leonardtown, MD passed away on January 30, 2020 at his home, with his loving family at his side. He was born on January 18, 1949 in Leonardtown, MD to the late Clarence N. Guy and Eleanor Mae (Farr) Guy.

Carl attended Father Andrew White, S.J., School and often told people how his class was the first class to go from first grade through eighth grade. Carl is a 1966 graduate of Ryken High School and went on to attend St. Mary's College. He was employed by the Federal Bureau of Investigation (FBI) from 1970 to 1971. On July 29, 1972, he married his beloved wife, Christine Guy in Pocatello, Idaho. Together they celebrated over 47 wonderful years of marriage.

He was employed at Griffin Carpet/Flooring Max as a dedicated and professional salesman until his retirement in 2011, after 39 dedicated years of employment. He and his wife enjoyed vacationing every year on Captiva Island in Florida. They enjoyed early morning shelling walks along the beach, relaxing by the pool with Carl's yummy pina coladas, and evening sunsets hoping to see the Green Flash. Carl loved the holidays, especially Christmas. He was known for his delicious cheesecakes he made for his family and select friends every Christmas. He loved to spend time with his family, especially his children and grandchildren.

In addition to his loving wife Christine, he is also survived by his children, Andrew C. Guy (Lori) of Leonardtown, MD and Kristin M. Guy (Jamey Thompson) of Mechanicsville, MD; siblings, Mary Martha Griffin (Pete), Joseph C. "Teeny" Guy (Beverly), Richard Wayne Guy (Joann Gough), and Ronald N. Guy (Denise) all of Leonardtown, MD; his grandchildren, John Andrew Guy, Luke Roland Guy, Jesse James Thompson, and Latelle Jamison Thompson; and many extended family and friends. He was preceded in death by his parents.

Family will receive friends on Wednesday, February 5, 2020 from 5:00 to 8:00 p.m., with prayers recited at 7:00 p.m. at Brinsfield Funeral Home, P.A., 22955 Hollywood Road, Leonardtown, MD 20650. A Mass of Christian Burial will be celebrated by Reverend Rory T. Conley on Thursday, February 6, 2020 at 10:00 a.m. at St. Aloysius Catholic Church, 22800 Washington Street, Leonardtown, MD 20650. Interment will follow in the church cemetery and will be private.

Serving as pallbearers will be Mr. Gordon Stellway, Mr. Dickie Huseman, Mr. Michael Price, Mr. James Hoffman, Mr. Gerald Hicks and Mr. David Stefanic. Memorial contributions may be made to Father Andrew White, S.J. School, P.O. Box 1756, Leonardtown, MD 20650 and Hospice House of St. Mary's, P.O. Box 625, Leonardtown, MD 20650. Arrangements by the Brinsfield Funeral Home, P.A.