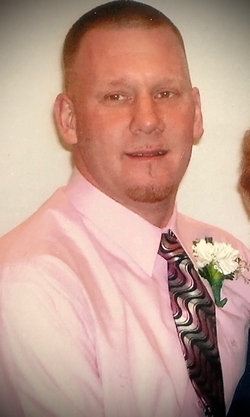 John Francis (Johnny) Tippett Jr., 43, of Lexington Park, Maryland passed away on January 27, 2020 at his parent's home in Lexington Park. He was born on June 15, 1976 in Leonardtown, MD. He was the son of Shirley and Hal Beckler and the late John Francis Tippett Sr. Johnny had 3 siblings, Jason Tippett of Callaway, Md, Cash Beckler (Cindy) of Lexington Park, Md, and Emily Beckler of Lexington Park, Md. Johnny leaves behind 5 children, Marlayna & Hallie Hart, Jordan Tippett, Teagan Tippett, and Kelsea Tippett.

Johnny was a life-long resident of St. Mary's County. He moved to Baltimore for a couple years where he was in the repossession business which he enjoyed. He enjoyed crabbing and fishing on the Chesapeake Bay and working with heavy equipment. He would tell anyone he could "Run the equipment better than anyone he knows."

Johnny was a troubled soul who suffered from mental health issues but, he was always loyal to his family and loved ones. He had a huge loving heart and will be greatly missed by his family and friends.

In lieu of flowers, we ask that you donate to any mental health organization in Maryland and to help bring awareness to those who may be suffering around you. Services will be held privately with Johnny's close friends and family.