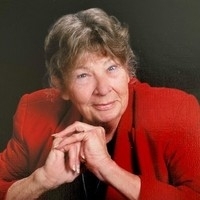 Judith O'Brien, Judy, born in Washington D.C, was a graduate of the nursing school at St. Agnes Hospital in Baltimore, MD, worked at Providence Hospital in Washington D.C. and later worked at St. Mary's Hospital and St. Mary's College in St. Mary's County, MD. However, she was best known for her many years in the real estate industry in Southern Maryland.

Together with her father, Wm. F. O'Brien she founded O'Brien Realty in 1968, and quickly became a well-known figure in St. Mary's County specializing in farms and waterfront sales. She also taught Principals of Real Estate licensing courses at both St. Mary's College and Charles County Community College (currently College of Southern MD).

She was a charter member of the Southern Maryland Association of Realtors and Council of Women Realtors, and after the death of her father served as broker and associate broker for the business she founded until 1990, bringing brothers Patrick, Larry, Peter and Mike into the business with her over the following years.

After leaving the family business she pursued a solo career in real estate while raising her adopted family of 7 children from Brazil. Finally retiring to Avenue, Maryland, she was an avid and active member of Holy Angels Parish, teaching religious instruction, choir, and helping others in many ways through her work in the community.

She is survived by her brothers Lawrence P. O'Brien of St. George Island, MD and Michael P. O'Brien of Lexington Park, MD and her five surviving children, Alexandre Moreno, Valdeci O'Brien, Elizangela Ridgell, Adriano Moreno and Andre O'Brien and many grandchildren.

Visitation will be at Holy Angels Church, 21340 Colton Point Road, Avenue MD on Monday, February 3, 2020 from 10:00 to 11:00 a.m. followed by a Mass of Christian Burial at 11:00 a.m. Interment will follow at Sacred Heart Catholic Cemetery, 23080 Maddox Road, Bushwood MD. Donations may be made in her name to MedStar St. Mary's Hospital, P.O. Box 527, Leonardtown, MD 20650. Arrangements by the Brinsfield Funeral Home, P.A. in Leonardtown, MD.