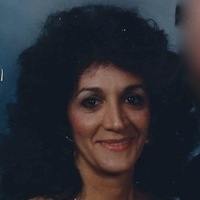 Rita Domenica Capuano, 81, of Charlotte Hall, MD passed away peacefully at her home on Monday, January 27, 2020 surrounded by her loving family. Rita was born on December 29, 1938 in Allentown, Pennsylvania to the late Francesco Alloggio and Mary (DeStefano) Alloggio. She was one of three (3) daughters.

A strong, intelligent and independent woman, Rita worked as an Aesthetician in her own beauty salon, Merle Norman Salon. Rita never questioned God's plan and she worked tirelessly to make a safe and beautiful life for her four children. She adored her clients and making a woman look her best brought her great joy.

Rita was a vibrant woman who enjoyed spending time with her family. Doting on her children, grandchildren and then her great-grandchildren made her smile and gave her life purpose. She was a fun-loving, life of the party hostess and enjoyed backyard parties when the music would be turned up, the kids ran around in bare feet and laughter echoed into the night. Rita was always tapping her toes to the music, singing with her angelic voice and if you were lucky playing the piano. Rita enjoyed music so much, she performed in several musicals in her youth.

As the years have come and gone, the sassy woman who loved her children above all has rejoiced in the Lord, nature and the beauty of life. She spent her days tending to her flower gardens and koi pond. She enjoyed spending the day in her yard under the bright sunshine and blue skies. Never one to complain about the rising temperatures, Rita loved to visit the beach.

She was a wonderful woman who loved openly and cherished family above all else. Rita was adored and loved by her family and community. The legacy Rita leaves behind is found in the strength of character, bright eyes and smiles of her family. May you remember her when you hear music playing and dance as if she was dancing with you. She will be missed by many, but not as much as her family.

Rita is survived by her children, Francisco L. Capuano (Melissa) of Clayton, NC, Christina Hoffman (Ronald) of Gambrills, MD and Anthony M. Capuano, Jr. (Donna) o Waldorf, MD; twelve (12) grandchildren, Nicole, Briana, Francesca, Christina, Anthony, Nina, Ronald, Raquel, Alexandra, Erica, Michael and Anthony; and sixteen (16) great-grandchildren; and two (2) sisters, Rosalie Sabetti (Phillip) of Easton, PA and Helen Martocci of Allentown, PA. She was preceded in death by her parents and son, Michael Anthony Capuano.

The family will receive friends for Rita's Life Celebration on Thursday, January 30, 2020 from 12:00 p.m. to 1:00 p.m. with a Funeral Service heard at 1:00 p.m. and officiated by Father Michael Briese at Brinsfield Funeral Home & Crematory, P.A., 30195 Three Notch Road, Charlotte Hall, MD 20622. Interment will be immediately following at Trinity Memorial Gardens, 3221 Mattawoman Beantown Road, Waldorf, MD 20601.

In lieu of flowers the family would request donations be made in Rita's name to St. Jude's Children's Research Hospital, 501 St. Jude Place, Memphis, TN 38105 or to Hospice of Charles County, 2505 Davis Road, Waldorf, MD 20603. Arrangements by the Brinsfield Funeral Home & Crematory, P.A., Charlotte Hall, MD.