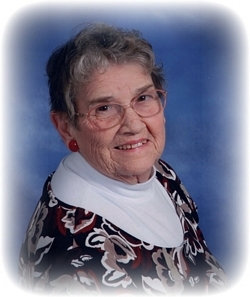 Gertrude C. "Trudy" Berry, 87, of Lexington Park, MD passed away on January 20, 2020 at Hospice House of St. Mary's in Callaway, MD. She was born on August 11, 1932 in West Virginia to the late Frank Delbert Cryser and Katheryn (Langley) Cryser.

Trudy was a very hard worker, working two jobs most of her life. She was a dedicated care taker at St. Mary's College in St. Mary's City for over 20 years until her retirement. She was also employed part-time as a bartender for the Chief Petty Officer's Club at Patuxent River Naval Air Station. She enjoyed gardening and canning the produce she harvested. She also raised beautiful flowers throughout her yard. She was a fan of Blue Grass music and used to go on weekends to Take it Easy Ranch to the music festivals. She was an avid world traveler, travelling to all 50 states and throughout Europe. One of her favorite trips was to Ireland. She loved her family and spending time with them.

Trudy is survived by her son, Robert V. Coffman, Jr. of Selma, TX, and her daughter and son-in-law Addie M. Wood and Harry (Butch) Wood of Ridge, MD; brother, Paul "Jimmy" Cryser of Charleston, SC, nine grandchildren, nine great grandchildren, and two great-great grandchildren. In addition to her parents, she was preceded in death by her daughter, Shirley A. Coffman; siblings: Lulu Belle Burke, Charles Cryser, Mary Alt, and Theresa Carter, and her husband, Ollie Grant Berry, Jr.

Family will receive friends on Thursday, January 23, 2020 from 5:00 to 7:00 p.m. at First Saints Community Church, First Friendship Campus, 13723 Point Lookout Road, Ridge, MD 20680. A Funeral Service will be held on Friday, January 24, 2020 at 10:00 a.m. at First Saints in Ridge, MD. Interment will follow in the church cemetery. In lieu of flowers memorial contributions may be made to Hospice House of St. Mary's, P.O. Box 625, Leonardtown, MD 20650. Arrangements by the Brinsfield Funeral Home, P.A.