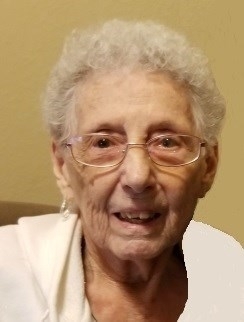 Margaret "Peggy" Reardon (age 87) born in London, England and a currently a resident of St. Mary's County, Maryland passed away peacefully on December 28, 2019.

Margaret was preceded in death by her husband Paul Patrick Reardon, sister Joyce, brother William, and grandson Kent Reardon. She is survived by her sons Kevin (Susan), Doug (Valerie), and Anthony Reardon, grandsons Eric (Angela), Neil (Darleen), Adam (Michelle), Paul, and Jason Reardon and great grandchildren Natalie, Conner, Lailah, Caitlyn, Trevor, Chase, and Abigail Reardon.

Margaret will be interned at the Maryland Veterans Cemetery, 11301 Crain Highway, Cheltenham, Maryland, 20623 with her husband Paul. There will be a service for her in the chapel of the Maryland Veterans Cemetery at 11:00 am on January 30, 2020.