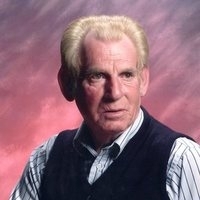 John Frederick Fassel, 78, of Hughesville, MD departed this life on Saturday, January 4, 2020 at the University of Maryland Charles Regional Medical Center. Johnny was born on March 24, 1941 in Hughesville, Maryland. He was the son of the late George Gregory Fassel and Agnes Adelle (Buckler) Fassel. He was the second oldest of eight children and was proud to be part of such a big family.

Johnny was proud of being a life-long resident of Charles County. He grew up working on the family farm; Fassel Place Farm and made his spending money as a young man working in the tobacco fields. Never afraid of a hard day's work, Johnny loved to be on his farm out enjoying the beauty of his fair county.

Never one to want to travel or leave his home, Johnny worked as a school bus driver for Keller Transportation, for 50+ years. Even as he grew weaker and his body let him down, Johnny told his boss he would be back any day. The kids he took back and forth to school each day brought him joy and a little heartache, but he never would have changed a day of his chosen profession.

With a heart of gold, he would give you the shirt off his back, but grumble as he did it. He loved deeply and cherished his nieces and nephews and all of the babies they brought into his bachelorhood. Johnny was a natural farmer and grew his prized vegetables every year and shared the bountiful vegetables with everyone. He never complained about spending the day with a little dirt under his nails and his farm animals happily roaming his acres. Especially his little friend Jack, by his side every step of the way.

Whether you knew him as John, Johnny or Uncle Johnny, you knew his commitment to his family. Never one to sit around idly, Johnny was grateful for the love, support and compassion his niece, Angie Ewing bestowed upon him as he slowed down. The legacy of honor, strength and hard-work he projected will be carried on and duplicated for generations. Johnny was a man of many attributes and left his family with many memories. He will be missed by many, but none as much as his family.

Johnny is survived by his brother, George G. Fassel, Jr., of Waldorf, MD; sister-in-law, Helen Fassel, of Hughesville; nieces, Monica Fassel of Hughesville and Angela Ewing (Brett) of Waldorf, MD; and over 50+ nieces, and nephews, (which includes great, & great/great), and extended family scattered around the United States. Along with his parents, Johnny was preceded in death by his siblings, Henry Buckler, Lee Buckler, Agnes Fowler, Teresa Soares, Betty McCoury, Helen Linger and Margaret Reeder.

Family will receive friends on Monday. January 13, 2020 from 10:00 a.m. to 11:00 a.m. for a Memorial Visitation and a Memorial Service at 11:00 a.m. delivered by Father Conley, at St. Mary's Catholic Church, 13715 Notre Dame Place, Bryantown, MD 20617. Interment will be private. Arrangements by the Brinsfield Funeral Home & Crematory, P.A., Charlotte Hall, MD.