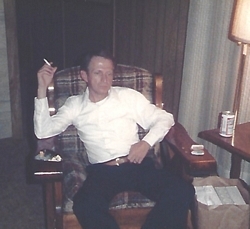 Gary Everett Tipton, 77, of Prince Frederick, MD passed away on January 3, 2020 in Prince Frederick. Gary was born on May 15, 1942 in Hyattsville, MD to the late Oliver and Hattie Harrell Tipton.

He served in the United States Army as a military police officer during the Vietnam War. He had most recently been employed as a route manager for a snack food company. Gary's hobbies included playing cards, golf and basketball, and watching hockey and basketball. He was a lifelong Redskins fan!

Gary is survived by his wife of 33 years, Joyce; sons, Steven (Sarah) Tipton of Millersville, MD, Chris (Nerma) Tipton of Baltimore, MD and Bobby (Jennifer) Tipton of Nashville, TN; daughters, Billyjo (Johnny) Miles of Lexington Park, MD and Sandra Lee (William Hurst) Tipton of Prince Frederick, MD; brothers, Denny (Evelyn) Tipton of Owings, MD, Johnny (Jill) Tipton of Laurel, MD and Tommy Tipton of Maine and six grandchildren. In addition to his parents, Gary was predeceased by his brother, Don Tipton.