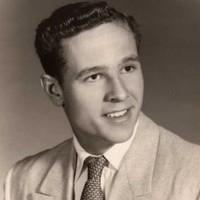 Holly Franklin Staats, 82, passed away December 28, 2019 at Hospice House of St. Mary's in Callaway, MD. He was born on February 17, 1937 in Letart, WV to the late Howard Franklin Staats and Garnet Viola Knapp Staats.

On March 9, 1965 Holly married his beloved wife, Dona Maria Staats in Arlington, VA. Together they celebrated over 54 wonderful years of marriage. He was employed by Local 602 as a skilled steamfitter for over 35 years until his retirement in 1986. His hobbies included, gardening, fishing, and catching soft crabs, which he supplied for Swann's Restaurant for many years. He was an avid NASCAR fan, and particularly enjoyed watching the late Dale Earnhardt Sr. and Dale, Jr. He was a longtime member of Local 602 Steamfitters Union and Masonic Lodge 19 in Point Pleasant, WV.

In addition to his beloved wife, he is also survived by his children: Wendy R. Coates (Robert) of Huntingtown, MD, Greg D. Staats (Sonyia) of LaPlata, MD, and Dawn M. Kilinski (Tim) of Lusby, MD; his grandchildren: Austin D. Staats, Alex Marie Staats, and Joseph D. Coates; his sister, Patricia Faudree of Gallipolis, OH; and many extended family and friends. He is preceded in death by his parents and younger brother Raymond.

All Services will be private. Contributions may be made to Hospice of St. Mary's. Arrangements by the Brinsfield Funeral Home, P.A.