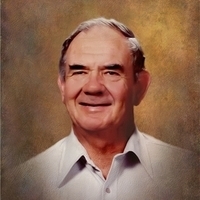 Eugene George Seger, 90, of Charlotte Hall, MD passed away on December 19, 2019 at Charlotte Hall Veterans Home. Gene was born on February 11, 1929 to the late Guy Reuben Seger and the late Gertrude Adams Seger in Westwood, MD. He received his Bachelor's degree and enlisted in the US Army, proudly serving from 1951 to 1953. He met and married his wife, Peggy and began their family with the arrival of their son, John Charles Seger. They were married until Peggy's passing in 1984.

Gene was a hardworking man who liked to stay busy. After his honorable discharge from the military, he worked as a Postal Carrier for the Brandywine Post Office and also farmed a piece of land in Baden. He devoted many hours of service to the community as a member of the Baden Volunteer Fire Department where he made many lifelong friends.

Gene is survived by his son, John, his grandson, John Charles Seger, Jr., his brother, Timothy Seger of South Carolina and many nieces, nephews and friends. He is preceded in death by his parents, his wife, and his siblings, Marvin Seger, Mary Winterwerp and Anna Baden.

Visitation and a Funeral Service was held on Sunday, December 22, 2019 at Brinsfield Funeral Home, P.A., Charlotte Hall, MD. Interment with military honors was on Monday, December 23, 2019 at Cedar Hill Cemetery, Suitland, MD. All arrangements made at Brinsfield Funeral Home & Crematory, P.A., Charlotte Hall, MD.