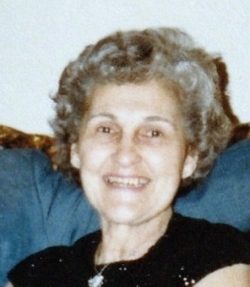 Mafalda Antoinette Fusco, "Tony", 100, of Charlotte Hall, MD formerly from Greenbelt, MD passed away on December 19, 2019 in Charlotte Hall, MD. She was born on February 5, 1919 in Youngstown, OH and was the daughter of the late Magdalena Pappa and Tony Castello along with her adoptive parents John and Antoinette Dilullo.

She was the loving wife of Anthony Joseph Fusco who she married on January 1, 1939 in Washington, DC and whom preceded her in death on December 4, 2003. Tony is survived by her children Michael Fusco (Judy) of Hollywood, MD, Anthony Fusco, Jr. of Callinham, TX, and Carmella Dent of Martinsburg, WV. She was preceded in death by her sons John Fusco and Paul Fusco. Tony was a loving mother and housewife.

The family will receive friends on Thursday, January 2, 2019 from 10:00 Am to 11:00 Am in the Mattingley-Gardiner Funeral Home, Leonardtown, MD. Where a Funeral Service will be held in the Funeral Home Chapel at 11:00 Am with Deacon Bill Kyte officiating. Interment will follow in Maryland Veterans Cemetery Cheltenham, MD.