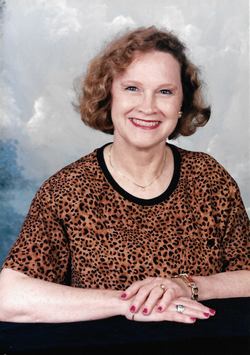 Eleanor "Jane" Paddack Calvert, 85, of Huntingtown, MD, formerly of Greenwood, IN and Laurel, MD, passed away on December 12, 2019 in Prince Frederick, MD. Jane was born at home on May 4, 1934 in Greenwood, IN to the late Maurice and Doris Fleener Paddack. She graduated from Center Grove High School in Greenwood as class valedictorian. She was also a member of a girls singing group and even performed on television. While living in Laurel, Jane was employed at Arbitron doing data entry, and also as a sales associate for the Hecht Company.

She has been described by countless friends and family as "such a sweet person" and "a gentle soul" and demonstrated her caring nature and her love of people and animals by volunteering at St. Francis Hospital in Greenwood, and by taking in animals in need for the SPCA in Ithaca, NY. Jane's hobbies included singing, watercolor painting, arts and crafts, sewing, and she made delicious coconut cream pies. Her greatest joys were her children, grandchildren and great-granddaughter.

Jane is survived by her three daughters, Dr. Christi Calvert (Dr. Pat) Palumbo of Huntingtown, MD, Leigh (Andrew) Smith of Arlington, VA, and Karen (Miguel) Ugarte of Westminster, MD; her son, Jeffrey (Karen) Calvert of Glenwood, MD; two younger brothers, William Paddack of Greenwood, IN and Michael (Jessica) Paddack of Riverview, FL; eight grandchildren, Christi's daughter, Natalie (Michael) Breault, Leigh's two daughters and a son, Kasey (Robertson) Odom, Christopher Rowland and Elizabeth Smith; Karen's two sons, Andres Ugarte and Ian Ugarte; Jeff's two daughters, Paige Calvert and Molly Calvert; one great-granddaughter, Violet Olivia Breault, and eight nieces and nephews, Steve, Brad, Angie, Kristin, Kent, Zane, Justin and Spencer. Jane was preceded in death by her former husband, Dr. Corlette Cameron "Cam" Calvert, her younger sister, Sue Paddack Bowman, and her sister-in-law, Sandy Paddack.