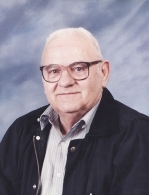 Henry Lewis "Billy" Lee, 88, of Lexington Park, Maryland passed away on December 4, 2019 at MedStar St. Mary's Hospital in Leonardtown, Maryland. He was the loving son of the late Mr. and Mrs. John Robert and Gertrude Moore Lee of Compton, Maryland. Billy and his young siblings were raised by their Uncle Richley and Aunt Marguerite Moore Delahay who operated Delahay's Marine Railway and Boat Yard at the mouth of Breton Bay. His Grandfather Henry Wehrheim (for whom he was named) and his mother Gertrude Moore Lee were known for serving as Compton Post Office postmasters.

Following in their footsteps Billy Lee made his career in the U.S. Post Office working for many years in the Leonardtown Post Office as a Master Postmaster. He proudly served in the Army National Guard where he spent a short tour in Germany. He worked and retired from Public Works on Patuxent Naval Air Station. Then following his career on Patuxent Naval Air Station, Billy worked many more years as a general contractor.

Billy was a lifelong St. Mary's County resident, attending elementary school at Our Lady's in Medley's Neck and graduating from St. Mary's Academy High School. He especially enjoyed the waterways in the County and having coffee with his friends. As a devout Catholic, he volunteered with fellow parishioners and traveled to Grotto of Our Lady of Fatima.

He was preceded in death by his sisters; Margaret "Margie" Taylor Goddard, Virginia Taylor Morgan, Hilda "Boots" Lee Bailey; and brothers: Alvin Earl Taylor, John Robert "Bobby" Lee, James Kenneth Delahay, and Ronald "Ronnie" Clement Delahay. He leaves behind many friends and family to mourn his passing.

The family will receive friends on Monday, December 9, 2019 from 5:00 PM to 8:00 PM with prayers recited at 7:00 PM in the Mattingley-Gardiner Funeral Home, Leonardtown, MD. A Mass of Christian Burial will be celebrated on Tuesday, December 10, 2019 at 10:00 AM in Immaculate Heart of Mary Catholic Church Lexington Park, MD with Father Marco Shad officiating. Interment will follow in the church cemetery. Serving as pallbearers will be Mark Lee, Chris Lee, Lenny Lee, Jr, Danny Graves, Josh Pasik, and Thomas Briscoe, Jr. In lieu of flowers contributions may be made to Immaculate Heart of Mary Catholic Church 22375 Three Notch Road Lexington Park, MD 20653.