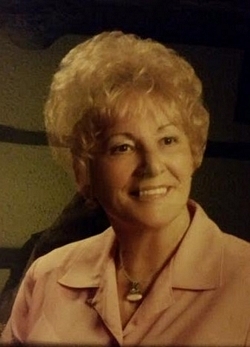 Shirley Ann Dixon, 82, of Prince Frederick, Maryland passed away on November 24, 2019. She was the youngest daughter of Clarence Andrew Lee and Martha Mabel Sembower Lee. She was born May 21, 1937. Shirley was preceded in death by her parents, Clarence and Mabel Lee, husband, George Dixon, and her sisters, Margaret Hancock Stallard and Marian Moreland. She is survived by a daughter, stepdaughter, Brenda Wedding, granddaughter, Ashley Wright, great- granddaughter, Persephony Bates, granddaughter, LeAlyson Wright, great-granddaughter, Annabella Hobbs, step-grandsons and nieces, and her companion Anthony Bresk, along with other family and friends.

Shirley was born in Garrett County, Maryland, then the family moved to Coral Hills, Maryland where she was raised. Some of her jobs were with Hot Shoppes Cafeteria, Montgomery Ward furniture sales, an instructor for Wendy Ward Modeling and she worked a short time as a real estate broker. In 1976, she married George Dixon. They moved from Clinton, Maryland to Prince Frederick, Maryland.

Shirley became a life time member of the Solomons Island Yacht Club, where George was the commodore and she was the first lady. She enjoyed the friendship and fun with the Yacht Club members. She was proud of her relationship with the members. Shirley was actively involved with the US Coast Guard Auxiliary, formerly Solomons Flotilla 23-2 District 5SR. She worked hard and enjoyed life.

She loved entertaining which always displayed her flare and elegance. Shirley enjoyed music, playing the piano, singing with family and friends, crocheting, painting and flower gardening. Some of her most enjoyable times were sitting in the swing watching the ducks, geese and swans. She loved feeding her wild birds even in the middle of a snow fall. She will be missed.

Family will receive friends on Friday, December 6, 2019 from 10:00 a.m. until 11:00 a.m. with a Celebration of Life Service to follow at 11:00 a.m. at Rausch Funeral Home, 20 American Lane, Lusby, MD. Interment will be private. Memorial contributions may be made to Calvert Hospice, P.O. Box 838, Prince Frederick, MD 20678.